Banner stand printing of Las Vegas will get you those retractable banners stands quickly and at a low price. Banner stands are a very popular form of signage at business meetings. So they are also very popular at trade shows and conventions. Because these stand up banner stands are self standing. They can be moved anywhere for display. This alone makes them a popular sign.
So another reason these retractable banner stand signs are popular is the fact they are compact. But when fully extended, they make for a great large sign display. The most common retractable banner stand is the economy 33×78 banner stand. So this upright banner stand has about 17 square feet of printable space. That is room for a lot of pictures and text to advertise to your customer.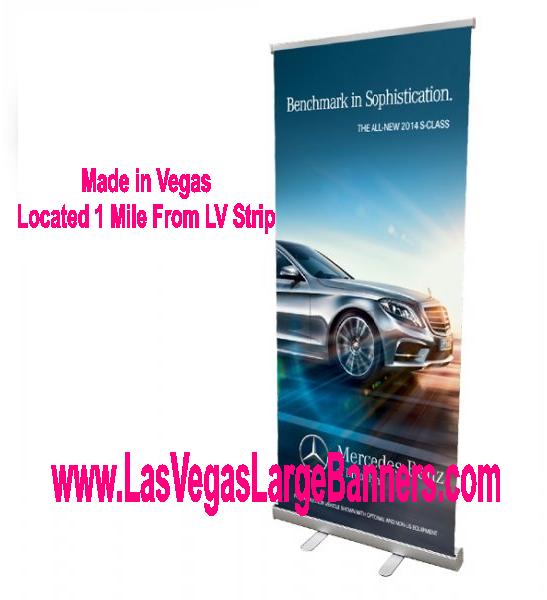 Banner Stand Printing Of Las Vegas is Great For Conventions
Las Vegas retractable banner stands are very popular at the conventions and trade shows. Not only are they compact and self standing, they are also cheap in price. The economy 33×78 retractable banner stand with graphic only costs around $125.00. So this banner stand can also be made very quickly. In cases of emergency the roll up banners can be made the same day. This is important because often signs and banners get damaged while being shipped to Las Vegas for an event. So that is why many vendors and companies choose to have their sign graphics made locally in Las Vegas. So not only do they avoid high shipping costs, they also avoid potential damage.
Your Las Vegas sign store will have more information on these roll up banner stands. So take advantage of these great portable sign displays and see why they are a crowd favorite at the trade shows and conventions.