8×8 banner stand Vegas is perfect for the back of display booths at the conventions and trade shows. These portable banner stands can be placed anywhere. Because they are self standing. The banner stands themselves are adjusting in size. So this way you can get the proper stretch of the banner or sign in the stand frame. The large adjustable banner stands usually can accommodate the 8ft x 10ft size. Anything bigger and you need to have a pipe and drape type system. However, there are 20ft backdrop displays that come in kits.
The graphic for the Las Vegas 8×8 banner stand can be a vinyl banner material or a fabric banner. The vinyl banner is much more durable but needs to be rolled up after an event to prevent wrinkling. The 8ft vinyl banner takes up a lot of room because it needs to be rolled tightly. The vinyl banner material is a 13 ounce weight that can be printed in full color. So this also means you can have pictures and images printed on the banner. The fabric banner is made with 9oz polyester material that is stretchable. So this allows for a wrinkle free appearance. Also the fabric banner can simply be folded up and makes for easy transport. The fabric sign banner can be machined washed. So that way it is always fresh and new looking for the next event.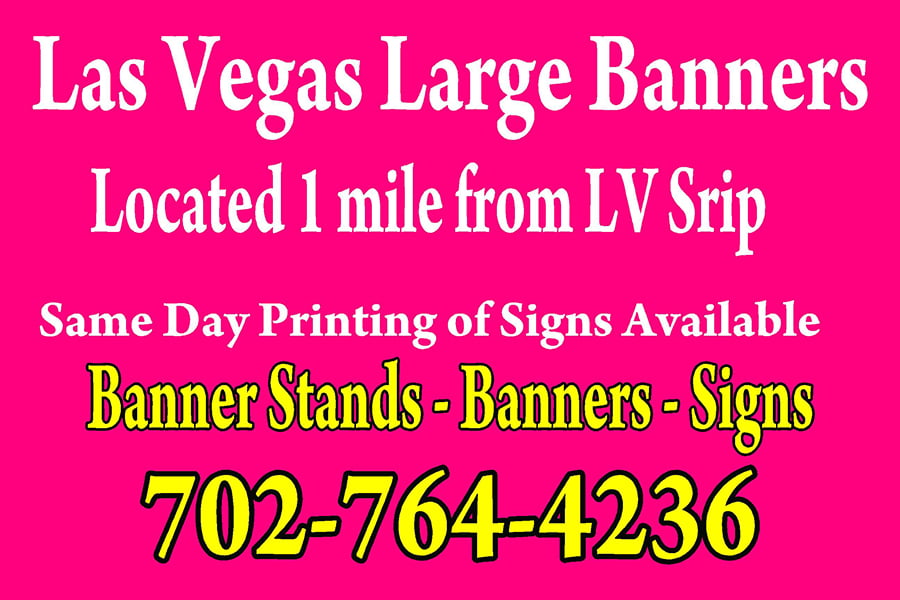 8×8 Banner Stand Vegas Are Easy To Set Up
The 8ft vinyl banner stands and the 10ft banner stands are not difficult to set up. You can walk into a event venue with these graphics and set up the display yourself. It only takes about 10 minutes. So this allows you to avoid the hiring of expensive union labor and the hassles associated with hiring the union.