Popup banner signs Vegas are found frequently at the event and show venues. Vendors and companies like these portable popup banner stands as a means to market their products. These popup retractable banner stands come in a variety of sizes to meet your advertising needs. They set up in about a minute and can be used at many different events. There portability and easy set up time make them a crowd favorite amongst people display at events.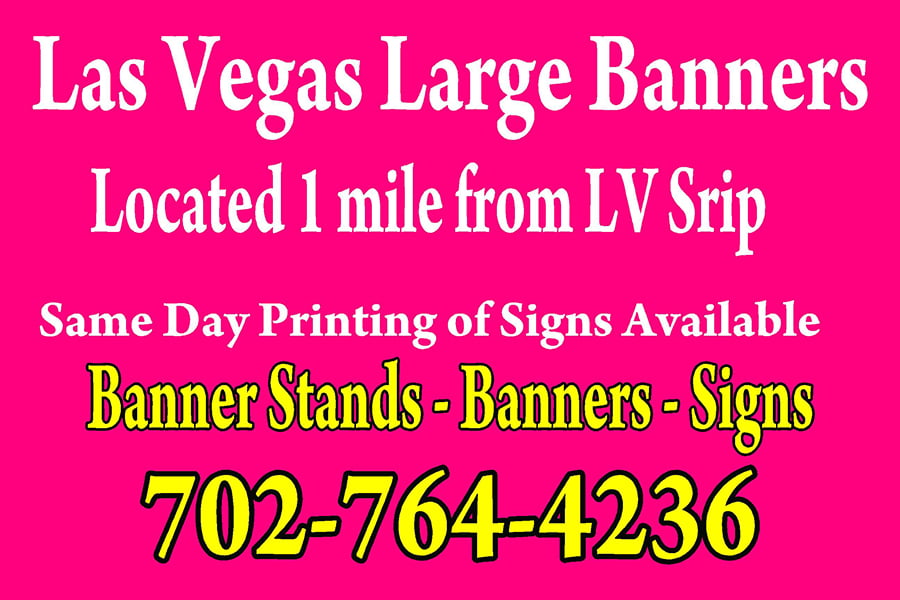 Same Day Popup Banner Signs Vegas Are Possible
There are hundreds of conventions and trade shows that occur annually in Las Vegas Nevada. These shows attract millions of people from around the world. So they also attract vendors and companies displaying the newest gadgetry and products. Every so often some company will forget their signage back home. So in cases like these, new signs and banners need to be made quickly to replace the damaged or lost graphics. Las Vegas sign shops offer same day sign printing and rush order sign printing. These sign stores are generally located near the convention venues for easy access. So it also makes pick up and delivery of your signs faster.
Popup banner stands come in many sizes. The economy 33×78 is the most poplar retractable banner stand sold. This banner stand has about 17 square feet of printable space. So that space can be full color and have pictures and images printed on it. The popup banner stands also come in many other sizes to meet your marketing signage needs. All popup banner signs come with a carrying case and full color graphic print. A telescopic height adjustment pole is also included.
Your Las Vegas sign store can answer further questions regarding these banner stands. These rollup banner stand can enhance your visibility at a convention.