Outdoor banner sign printing is great for those outdoor vinyl banners. These outdoor banner signs need to be tough to hold up against the weather conditions of Southern Nevada. After all we are in a desert climate. The banner material needs to be strong to withstand the winds. So the inks need to be fade resistant to withstand the hot summer sun.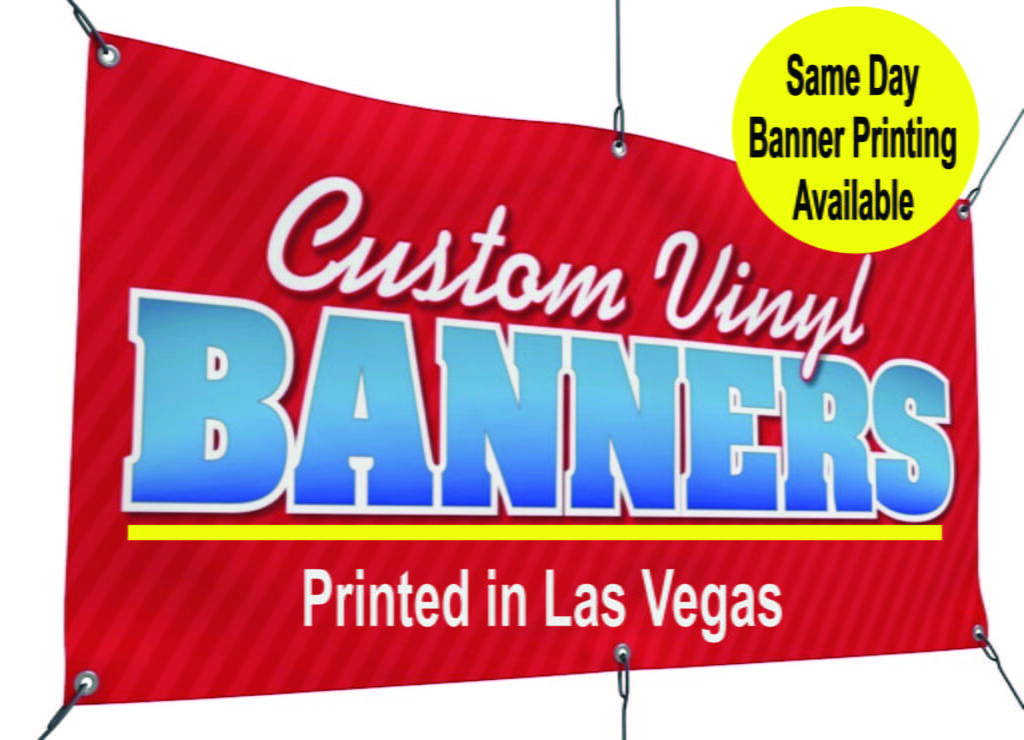 The outdoor banners are finished with hemming for additional strength. So then grommets are placed on the banner every two feet or so on all four sides of the banner sign. This allows the banner to be hung properly. The vinyl banner needs to be kept tight when hanging otherwise it will sag when the sun heats it up.
So these Las Vegas banners are full color banner signs. Meaning you can have as many colors printed on your vinyl banner as you like. This includes printing pictures and logos on your Vegas banner in vibrant and bold colors.
Outdoor Banner Sign Printing Is Needed By Local Businesses
In these tough economic times outdoor vinyl banners have increased in popularity. Businesses all over Las Vegas are using these cheap cost effective banners as a way to advertise. So they are advertising products and services and displaying these banners on their buildings. So that people driving by will see them. Hanging vinyl banners from your building or store is a very effective low cost approach to advertising. Pizza places are known for hanging pizza special banners to entice you to buy a large 1 topping pizza. Many businesses are using this method very effectively and rotating their advertising banners monthly . So this always gives a fresh appearance of a new special.
The local Las Vegas banner sign store will be able to assist you with further questions and information. The vinyl banner signs can be made in many different sizes. So as to match your marketing needs. Standard turnaround time is 2-3 days. However same day outdoor banner printing is available in many cases for emergencies.