Low priced banners Las Vegas are in big demand for the many local businesses in Southern Nevada. The local stores have come to realize that old school advertising in Vegas is working. In these post covid high inflationary times, newspaper ads and radio ads are out of reach for most companies. So they have turned to a very effective form of advertising by using Las Vegas banners to get attention. These Vegas banners are capable of getting your business noticed.
Smart companies are placing large vinyl banners on their buildings. So the people driving by can see them. Since the population of Las Vegas is booming, many new residents are looking for places to shop and eat. The full color banners can be seen from far away and get people's attention. Stores are printing pictures of services and merchandise on the banners Vegas to help people easily notice them.
One Italian restaurant featuring take out places a pizza special vinyl banner on the their building. The have a pizza printed on the Vegas banner and a price with a brief description. So the people can easily read it in a few seconds as they drive by. The owner is selling that particular pizza like hot cakes. So much so that he had four more vinyl banners printed offering additional food specials. Then he simply rotates the Las Vegas banner every two weeks. So this way his banner sign advertising always appears fresh and new.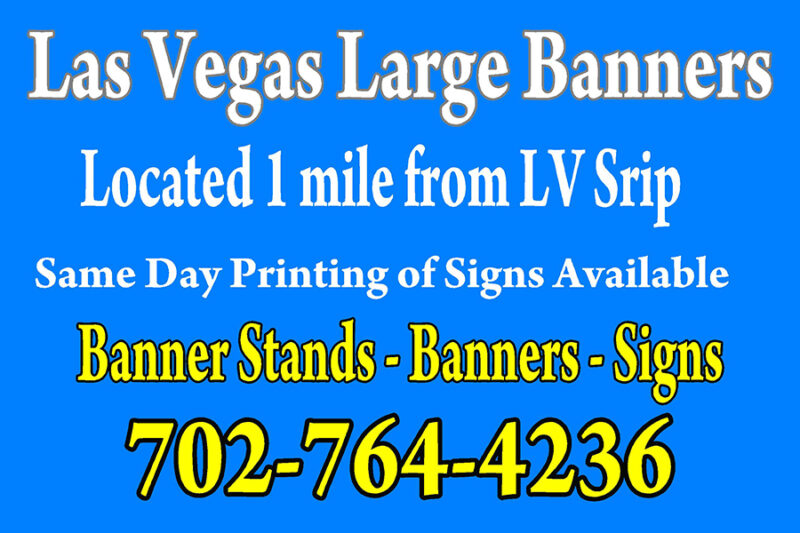 Low Priced Banners Las Vegas Can Be Custom Made To Any Size
These cheap banner signs can be made fast and in any size you need. If your store is located near the street, you do not need a very large banner to be seen. But if your store is away from the street then your banner sign needs to be a little larger. So it can be seen easily. Your local Vegas banner store can get you cheap banner printing.