Las Vegas vinyl banner printing can get you those banner signs you need for your business or event. Vinyl banners are a cheap way to advertise. So in these tough economic times they have become very popular. Also at trade shows and conventions they are extremely popular. The vendors use backdrop banners at the back of there display booths. So that when people walk by they can see the banner. The companies will print their name or logo and maybe pictures of their products or services. Hopefully this makes people stop and inquire. Once they stop and look the sales people can use the backdrop banner sign as a marketing prop.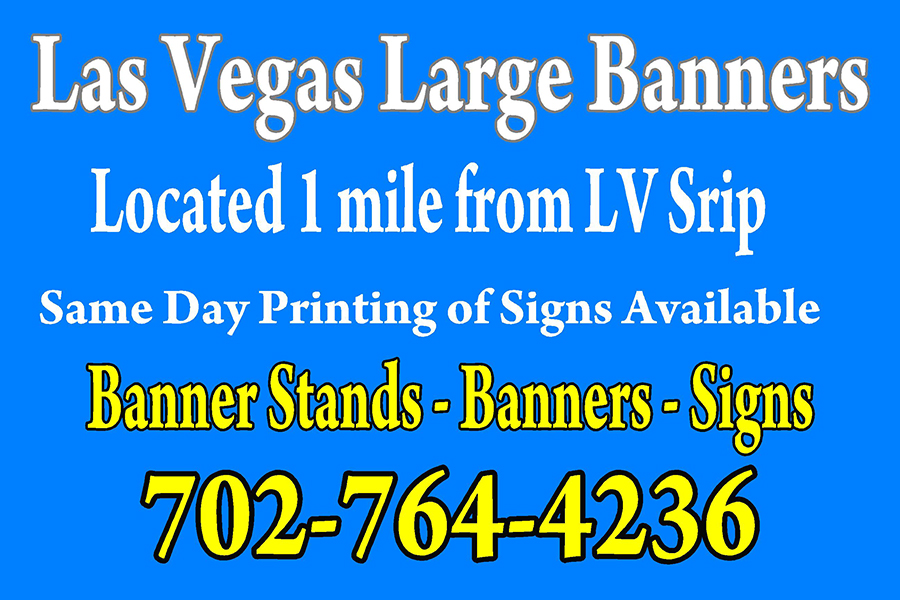 Las Vegas Vinyl Banner Printing Is Used By Local Companies
Local businesses and stores like vinyl banner signs. So they get to `market their products on a large sign and hang it on their buildings. The banners act as a small billboard and grab the attention of people passing by. if the store is lucky enough to be adjacent to the freeway. The store will make a large vinyl banner and display it towards the freeway. So everyone driving by ( thousands of cars drive on the freeway every day ) will see the banner. Many stores are having tremendous success with these large vinyl banner signs.
Pictures of products and logos can be printed on these banner signs. Banner printing is performed by modern printers that print very fast and with the highest quality. The banners all come with a hemmed perimeter for extra strength. Also they will have grommets placed on the banner every two feet. So the vinyl banner can be easily hung and displayed. These vinyl banners will last well more than a year in the outdoor climate of Southern Nevada. As the inks are designed not to allow fading.
Your local 5 star rated Yelp sign banner store will be able to answer more questions about these vinyl banners