Las Vegas tradeshow sign printing keeps the Las Vegas sign companies busy during the convention and trade show season. This trade show season last from about November through April. However, there are many other events during the off season. These events and shows attract millions of people from around the world. The big companies come into Las Vegas to show off their new product lines. These companies and vendors come by the thousands to display to the eager crowds. Las Vegas is the king of conventions in the United States. Many foam board signs and tradeshow banners are needed for these events.
So many of the vendors and companies prefer to have their banner printing and sign printing in Las Vegas. So this way they can just order the signs and banners and pick them up when they arrive. Delivery is also available to hotel rooms and event venues. So by doing so, the vendors and companies know that the signs and banners are waiting for them. So often shipping companies do not deliver on time or the packages show up damaged. In these cases the signs have to be replaced by sign companies in Las Vegas.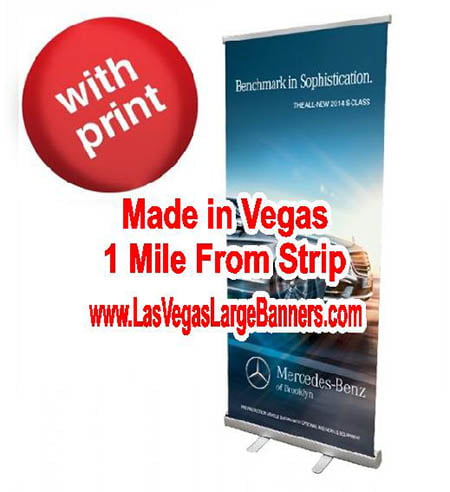 Same Day Las Vegas Tradeshow Sign Printing Is Available
In cases where shipping companies do not deliver on time. Same day sign printing is available in Las Vegas. The show must go on as scheduled. After all, you have planned for months for these events. So there are many sign companies located near the convention venues that have modern sign printing equipment. These modern printers can print very fast. So they also print at very high quality using ecologically sound inks that are environmentally friendly. These inks produce bold and vivid signs that can be used both indoors as well as outdoors.