Las Vegas trade show signs are badly needed at the trade shows in Southern Nevada. There are hundreds of events and shows that are held in Las Vegas every year. The main trade show season runs from January to May. These trade shows attract thousands of vendors and companies to display their products and innovations. So millions of interested parties attend these events from all over the world.
Las Vegas is a major destination for trade shows in the world. The big electronic show is held in Vegas every January. The Consumer Electronic Show brings the biggest electronic companies to Vegas to display their goods. So this event alone attracts several hundred thousand people. Fortunately, Las Vegas has the infrastructure in place to hold these large events. They also have many Vegas trade show sign companies that can make these trade show signs and banners. So many backdrop banners, foam board signs and retractable banner stands are needed for these events. It seems the trade show backdrop banner signs have become a crowd favorite. The vendors and companies place these signs at the back of their display booths to be seen by people walking by. These backdrop banners are quite large.
Foam board signs are also very popular at trade show events as well as banner stands. So the banner stands are stand alone signs and can be moved around. They are easy to set up and take only a minute or so.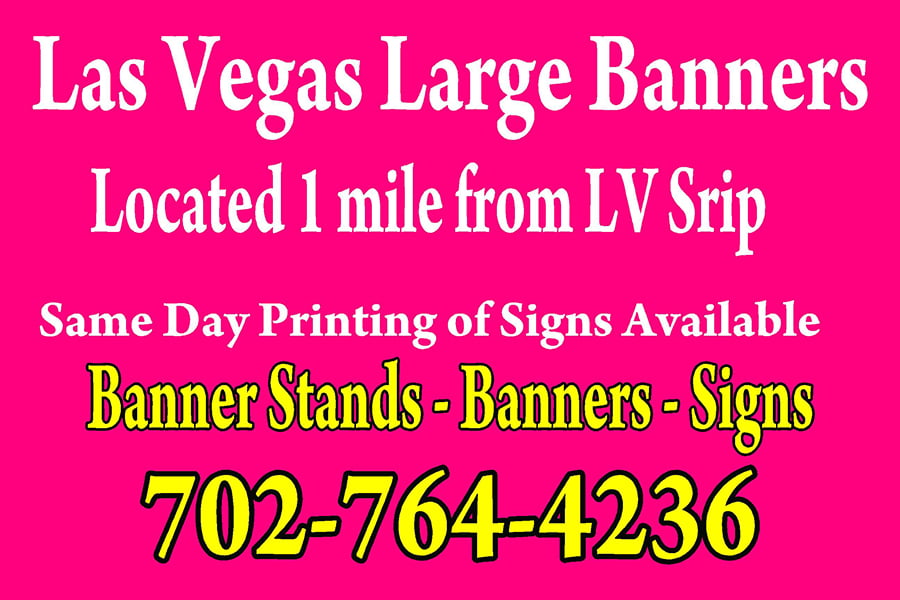 Las Vegas Trade Show Signs Can Be Made Fast
There are many sign shops in Vegas that service and cater to the trade shows and conventions. These sign shops have modern sign making equipment. So they can make the signs fast and cheap in price. The newer sign printers allow for fast Las Vegas sign printing.