Las Vegas rollup tradeshow banners are a crowd favorite at conventions and trade shows. These portable Las Vegas banner stands are self standing and can be placed anywhere. So the roll up banners are easy to set up and only take about a minute or so.
Companies displaying at the event venues like the portable pull up banner stands. The cost is minimal and they can be used over and over again. So they are also cheap enough where you can target them for a single show and then simply throw them away after the event. The economical and popular 33 x 78 banner stand has about 17 square feet of printable space. Since the stands are generally looked at up close, that allows for a lot of text and pictures. The banner graphics are full color. So that means you can print as many colors or combination of colors on the graphic as you like. So this also includes pictures and images. Many companies will print pictures of their product lines on the banner stands and place them at the front of the display booths.
By placing the stand up banner stands at the front, everybody that is walking by will get to see them. So then they can stop and inquire about your product lines or services.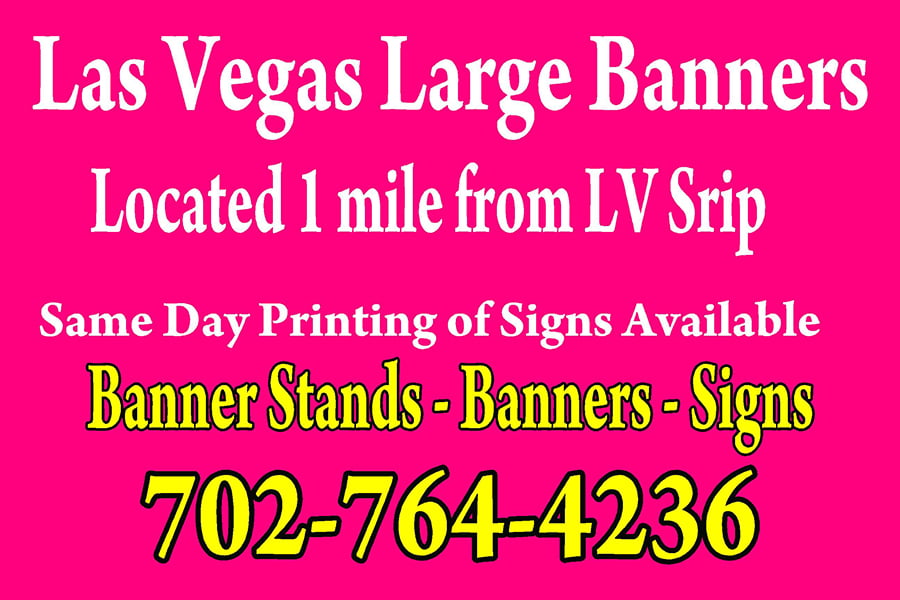 Las Vegas Rollup Tradeshow Banners Are Not Expensive
Tradeshow banners are not expensive and considered a bargain at about $125 for the 33×78 banner stand sign. This banner stand comes with all the hardware, carrying case and full color graphic. Many different size banner stands are available for your marketing needs. So these stand up banner stands also come in sizes ranging from about 2ft wide to around 5 ft wide with varying heights. All the banner stands come with telescopic height adjustment poles.