Las Vegas event banners are needed all the time in Vegas. Because of all the events and shows that happen daily. Las Vegas is the capital of entertainment. So millions of people come to Las Vegas yearly for all the events and shows. Besides that, thousands of people come from around the world to participate in the conventions and trade shows. So at these events many retractable banner stands and vinyl banner signs are needed for advertisement. The three large convention venues in Las Vegas have over one million square feet of floor space each. So sometimes they will hold multiple events and shows under one roof at the same time.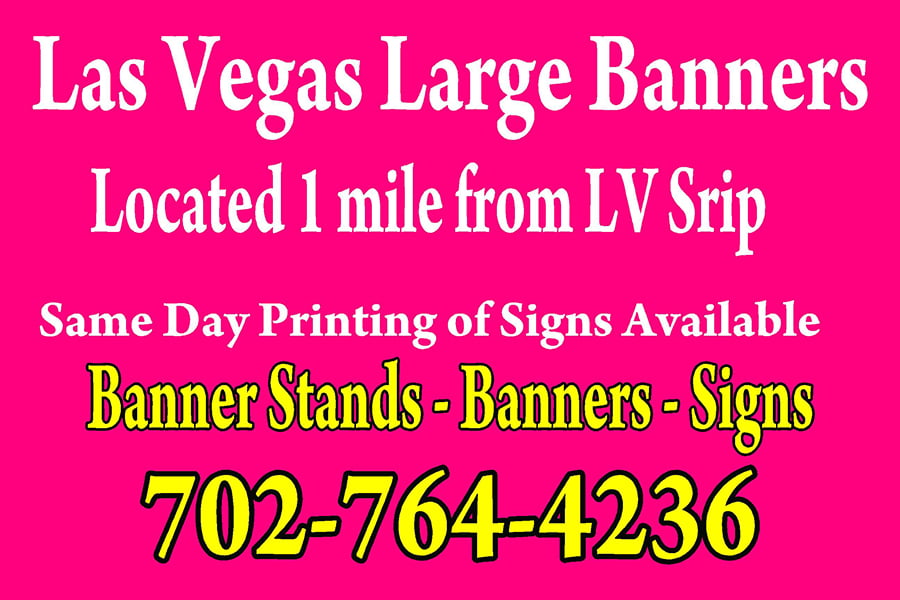 Las Vegas Event Banners Are Great For Concerts
There are so many different outdoor concerts that take place in Las Vegas. All the top bands and performers will perform concerts in Vegas for several nights. Dusting the summer time these concerts are held outdoors. The large casinos will have performers perform their music and shows pool side. So thousands of people will attend these events. Large outdoor banners are needed to direct people and also to use as information. So these banners will have directions on them as well as advertising for drinks that people can purchase during the show.
These outdoor vinyl banners can be printed on 13 ounce vinyl banner material in full color. So that means you can have as many colors printed on the banner as you like. Also the banners can be printed on mesh banner material. A mesh banner is a banner that has holes in the banner material. So this allows for air to go through the banner instead of pushing against it. This allows the vinyl banner to withstand high wind. IN Las Vegas, high winds come a lot.