Las Vegas banner stands are an important piece of the marketing puzzle for vendors and companies, So these retractable banner stands are self standing. That means they can be placed anywhere as they require no support to display. The retractable banner stands also come in full color. So that means you can have as many colors as you like on the banner graphic. Also pictures and logos can be printed on the sign graphics as well. Vendors like to print their product line on the banner stands to show what they are selling. They can place these Vegas retractable banner stands anywhere inside their display booths.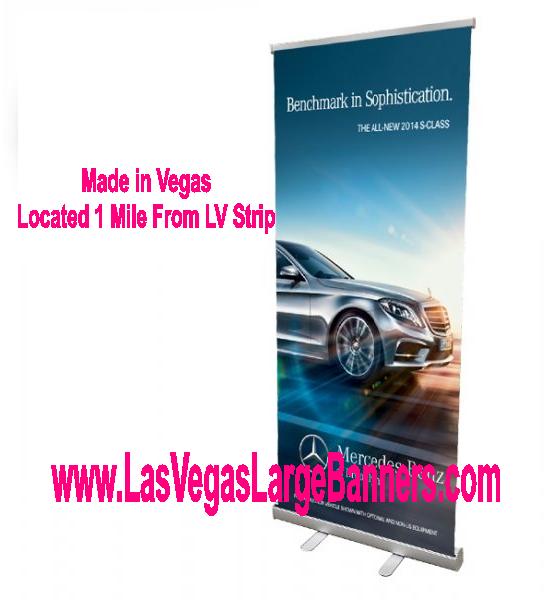 Same Day Las Vegas Banner Stands.
Vendors and companies come into Las Vegas by the thousands to participate in one of the trade shows and conventions. So many times they bring their signs and banners with them. Other vendors will order the signs and banners through one of the local sign shops. When the vendors ship their signage using a shipping company. The signs and banners will get damaged or lost. So the signage needs to be replaced quickly. Vegas sign shops recognize that same day banner stands and rush order signs are needed by the convention industry. Many sign shops specifically cater to the event venues. These sign shops are basically located close to the convention venues for easy access.
Lyft and Uber offer sign delivery services in Las Vegas to expedite the sign process. Since the sign shops are located so close to the convention venues. The cost of delivering the signs is very little. The telephone app allows you to track the driver so you can meet with him at a specific place. Some of these conventions are pretty big. So finding someone is always a difficult task for the delivery driver.