Large background banners Vegas can print you those large step and repeat banner signs. Also the large backdrop banners used at event and show venues in Las Vegas. These large backdrop banners are very popular at the rear of display booths. So these large banner displays can be seen by people walking by. In many cases it draws the attention of customers and makes them inquire about your products and services.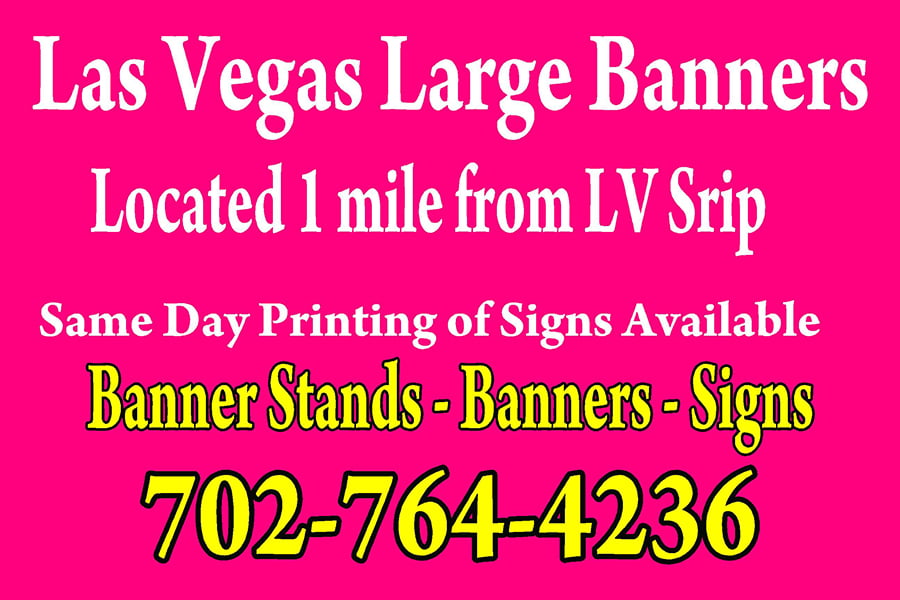 Large Background Banners Are A Favorite at Las Vegas Convention Center.
The back of display booths are used for backdrop signs. So this way the vendors and companies can advertise to the people walking by about their products and services. The salesman can stand in front of these large signs and use them as a point of reference. These large vinyl banner signs can be printed on fabric material or 13 ounce vinyl banner material. So they can be printed in any color you like and in any combination of colors. Logos and pictures can also be printed on the banner signs. Using vibrant and bold colors for your background banner signs will draw attention to your trade show booth display.
Large backdrop signs can have grommets placed on all four sides every two feet for easy displaying. Also the perimeter of the vinyl banner is hemmed for edge reinforcement. Fabric backdrop banners can have grommets or have pole pockets at the top and bottom. So a pole can slide through these pockets for hanging display purposes. These backdrop signs are not a one use sign. They can be used over and over again at many different events with basic care.
Conclusion
Your local Las Vegas 5 star Google rated sign company will have more information about these large background banner signs. So normal turnaround time for these signs is about 3-4 business days. As they take a special printer to print. In some cases, next day printing of large banners is possible.