Coroplast sign printing in Vegas is inexpensive. These plastic signs can be made very quickly and at a low cost. So these coroplast signs are considered temporary signage and will last years indoors and a year or more outside. Las Vegas politicians like these coroplast signs. Because they will hold up in the hot temperatures during the election season. The plastic signs are lightweight and easy to install.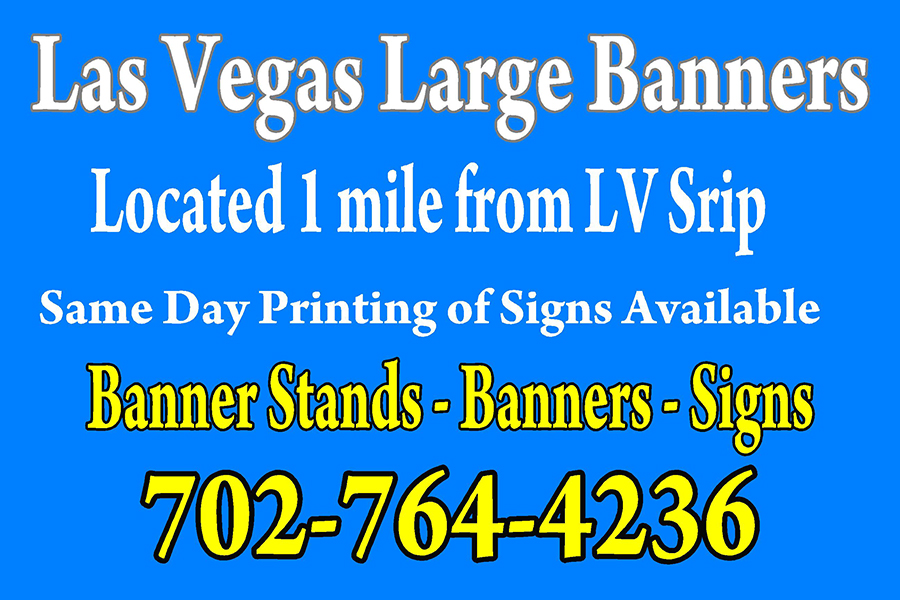 Same Day Coroplast Sign printing is Possible
Same day coroplast signs are available in Vegas. Many sign companies with modern printers have the ability to print these signs quickly and with high quality. So because of all the conventions and trade shows. Las Vegas sign companies have state of the art sign making equipment that can print fast. Because many times people displaying at the event venues lose or have their signs damaged. So they need to replace them in a hurry. Rush order coroplast signs are a common occurrence in a 24 hour town like Las Vegas.
Coroplast signs are usually 4mm or 10mm thick. That is equivalent to around 3/16ths and 1/2″ thick. The signs are laminated. So that the print will not fade or get scratched. The lamination can be glossy or have a matte finish. The sign graphic itself can be any color or combination of colors. Also pictures and logos can be printed on the coroplast signage. Politicians like these types of signs during the political season. They can put text on the sign for what office they are running for. So they can also place their picture on the sign graphic to let voters see their faces. The coroplast signs will more than last a political season.
Las Vegas coroplast sign printing companies can answer more questions about these signs. They can be made in any color and in many custom sizes to match your signage needs.