Cheap signs are quality printed signs that are low cost. So modern sign shops in Las Vegas that service the events and shows in Las Vegas have the new sign printing equipment. So that can make Vegas signs and banners Vegas fast and at a low price. The sign printing machines do most of the work. These modern printing marvels print faster than ever before with higher quality. So more signs and banners can be printed faster per hour than ever before. So this new equipment allows for cheaper signs to be made in less time. Local businesses like the cheaper Vegas signage. Because it allows them to stretch their advertising dollars in these high inflationary times.
Cheap event signage and cheap convention signage are a blessing for companies displaying at the event venues. They come into Las Vegas for an event or show and usually throw away their Vegas signs and cheap banner signs away at the end. Since most of the trade show signs are proprietary to the event. The Vegas signs are made for that event only. And do not apply to another event. So cheap pvc signage, cheap sintra board signage and cheap foam board signs are well liked by the trade show crowd. So many of the vendors and businesses coming into Southern Nevada for an event will order their trade show signs from Vegas sign shop. They will then have the signs and cheap banners picked up or delivered to their location.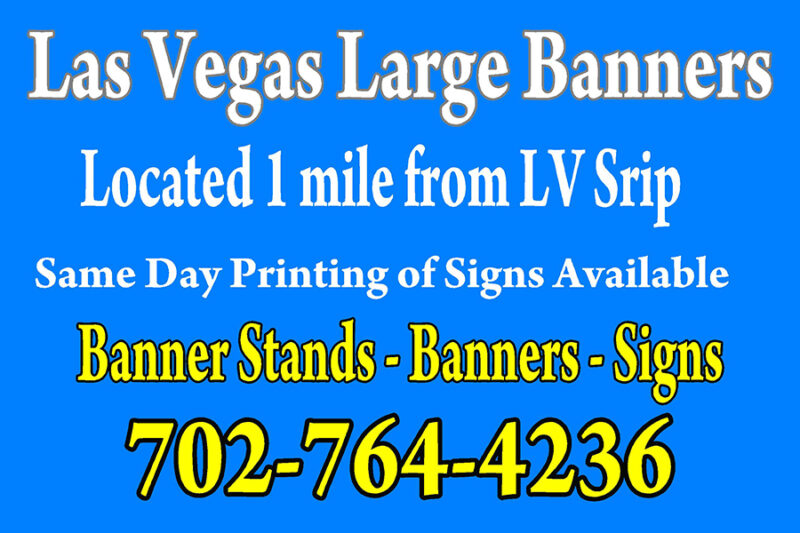 Cheap Signs Are Great For Event Venues
If your coming to Las Vegas for a convention or trade show. You should order your signs from a local sign shop. So this way it saves money on expensive shipping. It also takes the worry out of not having your signs and Vegas banners not showing up on time or showing up damaged.