Convention signs Las Vegas are needed for the many conventions being held in Las Vegas. Many people do not realize that Las Vegas is a major destination for conventions and trade shows. Vegas has three very large event venues with over one million square feet of floor space. The big convention center, Las Vegas Convention Center, has close to two million square feet of space available to hold the biggest conventions. These facilities are so large that you can have multiple events under one roof at the same time. So accordingly, many convention signs and trade show signs are needed.
There are hundreds of events and shows yearly in Las Vegas. These shows attract the biggest companies from around the world to display their product lines. So this attracts millions of people from around the world who want to see what is the latest trends in their industries. These companies contract with Las Vegas sign companies to produce many banner stands. Also backdrop banners, foam board signs and many other types of signage. The displaying companies prefer to have their signs made in Las Vegas. As the shipping costs are high and many times the signs get lost or damaged while being shipped.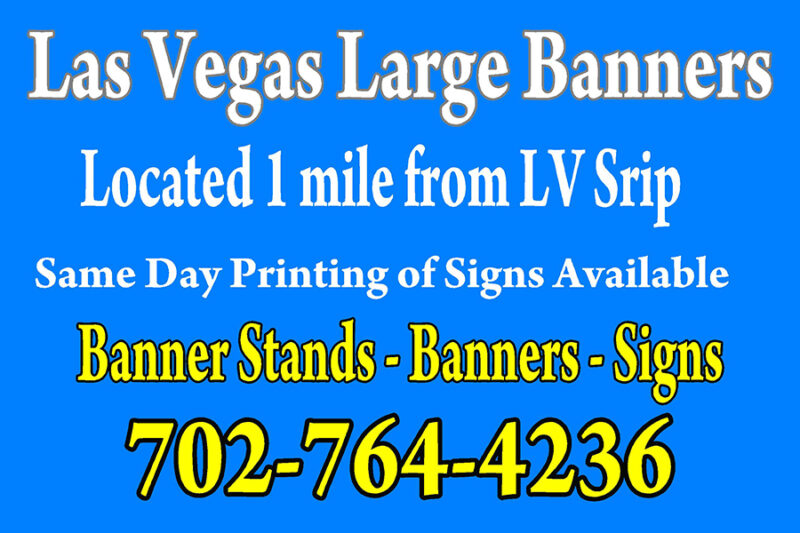 Convention Signs Las Vegas Are Inexpensive That Are Made in Vegas
Las Vegas sign stores have some of the most modern sign making equipment available. So with all the trade shows and conventions the state of the art sign making equipment is necessary. So whether you need convention backdrop signs or vinyl banners, Las Vegas sign stores can get them done fast with high quality.
When you are coming to Las Vegas, give a local sign company your order. They can have it ready when you arrive or have it delivered to your location. And have a Great Event !