Backdrop vinyl banners Las Vegas are popular at the exhibitions and events in Las Vegas Nevada. So many events take place in Las Vegas yearly that need large backdrop banners. So these backdrop banners can be printed on vinyl banner material or fabric materiel.
The vinyl backdrop banners are printed on a 13 ounce vinyl banner material with inks designed to be used both indoors and outdoors. So these are environmentally friendly inks that are ecologically sound. They are long lasting and resist fading. So that is important during the summer months in Las Vegas. Where the temperature goes well beyond 100 degrees for extended periods.
The fabric backdrop banners are printed on a polyester fabric material that is wrinkle free. These are full color fabric banners and can have pictures and logos printed on them. So usually they are finished with pole pockets and hung from poles at the top and bottom. The bottom pole adds tension to keep the banner straight.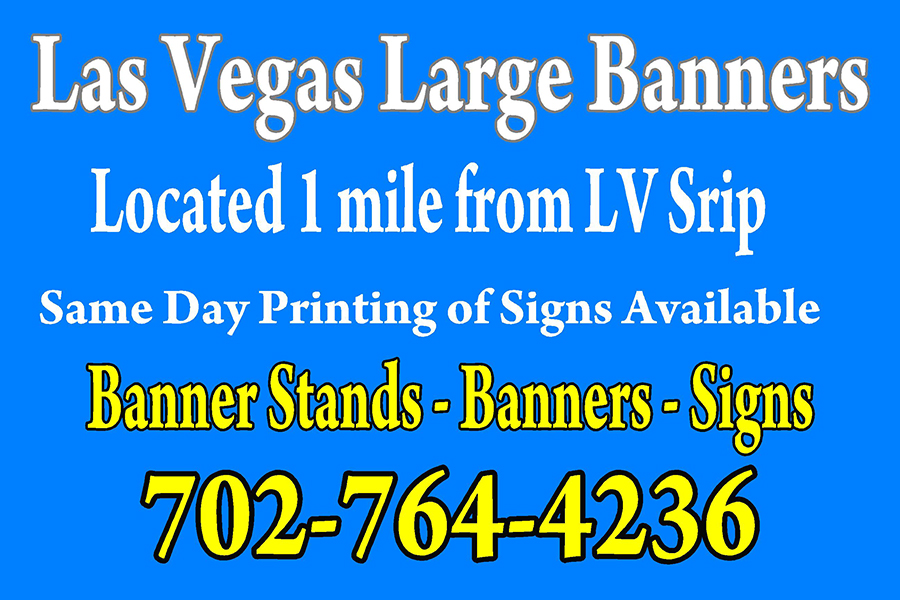 Backdrop Vinyl Banners Las Vegas Are Great For Events
Many people displaying at the event centers and exhibition halls use backdrop banners at the back of their booths. This allows people walking by to see who you are and what you are selling. If you print pictures of your products on the Las Vegas backdrop banners you can use the banner as a marketing prop. So this will help you during the sales presentation about your products. People need to see or touch the products to make sure it is what they are looking for. The backdrop banners are not difficult to set up. They are cheap enough where you can discard them after a show or save them for another event. The turnaround time for these large backdrop banners is about 2 or 3 days.