Vinyl sign printing Las Vegas is available in the Las Vegas area. Many times the client has the substrates and just need a vinyl sign printed. So of course these vinyl signs can be custom printed.
Many local Las Vegas businesses use sidewalk signs to advertise to their customers. The businesses place these sidewalk signs on or near the sidewalk in order to garner attention. So with all the increased traffic in Las Vegas you are assured of thousands of vehicles passing your location every month. So these sidewalk signs are a cheap effective way to advertise.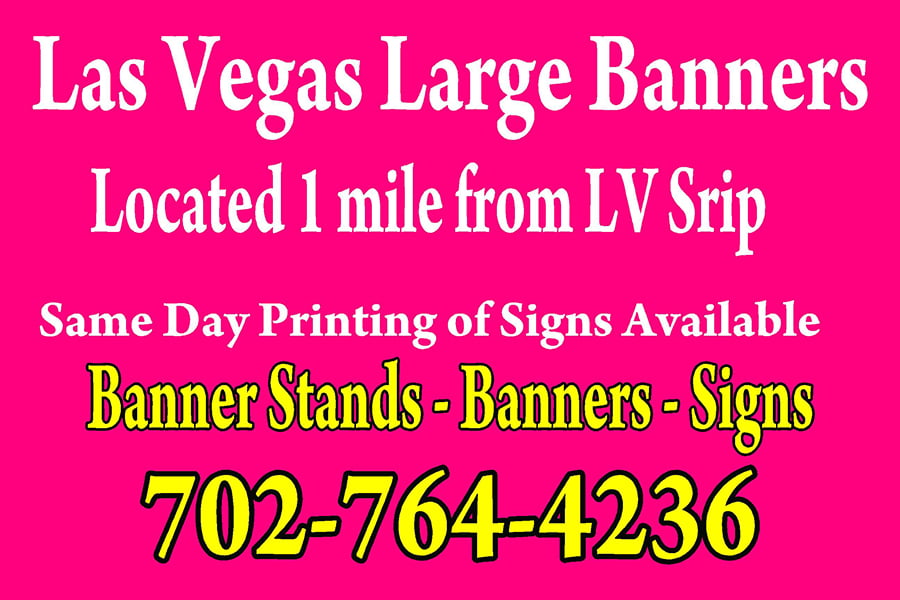 Vinyl Sign Printing Las Vegas is Great For Conventions and Trade Shows
There are hundreds of conventions and trade shows held in Vegas. These events and shows attract millions of people from around the world. The biggest and best companies display the newest products and services at these events. Las Vegas is the number one destination in the United States for conventions. So everybody loves to come to Vegas for the shows and fun.
There are three very large convention venues in Las Vegas. The Mandalay Bay Convention Center and Sands Expo. Also the biggest is the Las Vegas Convention Center. All these event venues have well over one million square feet of display space. These convention venues are built to hold multiple conventions at the same time under one roof.
So at these conventions many vinyl signs are needed. The vendors and companies come to Las Vegas to display their goods and often just have their convention signs made locally. So this allows cost savings because no shipping is needed. Also many times if vendors do ship their signs. The signs will show up in Las Vegas damaged or not at all. In those cases, the signs have to be made locally anyway.