Vegas tradeshow event sign banners are increasingly being used at tradeshows and events in Vegas. The vendors and companies showing off their product lines at these venues love these cheap sign banners. The sign banners are inexpensive and can be custom made to any size you like. So you can have a 1ft x 1ft banner sign or a 10ft tall x 150ft wide banner sign.
Companies like large event backdrop signs in the rear of their display booths. The backdrop signs cover the back of the display booth and get the attention of people walking by. Once the people see them and are interested in the products. The people stop and inquire. The sales people then refer to the backdrop signs during their sales presentations. So smart companies and vendors are printing their product images on the signs. The sign banners are cheap and can be made for one event or saved and used over and over again.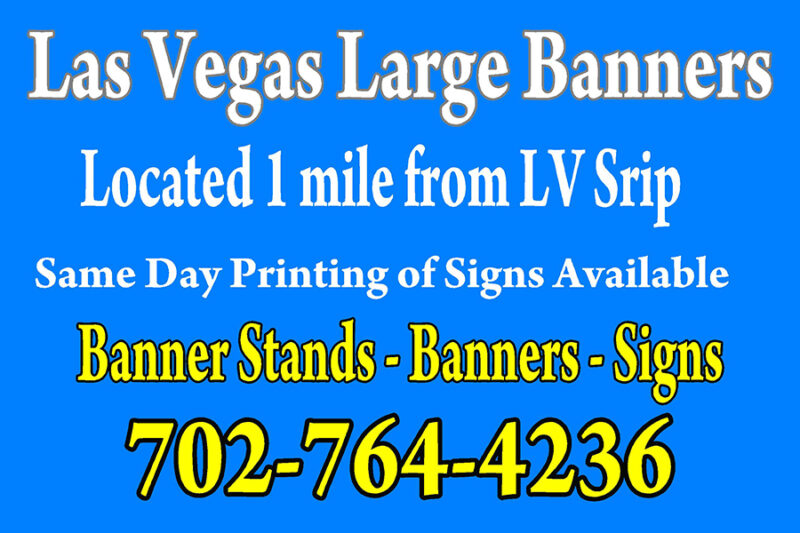 Vegas Tradeshow Event Sign Banners Are Available In Vegas
Many companies prefer to have their tradeshow event signs made in Las Vegas. So this saves a lot of money on shipping the signs into Vegas. So it also guarantees that the signs will be here for the show. Many times the shipping companies will ship the signs to the wrong place. Or sometimes the sign banners do not show up at all. So in other cases the signs and banners arrive damaged. In all these cases, the sign would have to be replaced by a local Las Vegas tradeshow sign company. The companies like to know that their signs and graphics are waiting for them. It just helps relieve some of the stress of planning a event or tradeshow.
Give a telephone call today to a Vegas sign shop so they can assist you in getting your event sign banners ready.