Vegas tradeshow 8ft banners are being used at tradeshows and conventions in Las Vegas. These large 8ft banner signs are being placed in the back of display booths. So when people walk by, they look at the booth and see the large vinyl banner in the background. This helps the people determine if they have interest in your products. The 8ft banners are easy to set up and are not expensive.
Tradeshow 8ft backdrop displays are also available for purchase. These Vegas tradeshow display signs come in a kit that you can purchase. So in this kit is a 8ft fabric banner and frame. The frame assembles and then the fabric banner is placed over the frame and zipped shut. The tension on the fabric keeps the graphic wrinkle free. The tradeshow fabric display can be used over and over again at many different events. The fabric banner is machine washable. So that allows for a nice clean banner every time you use it. The fabric banners can also be replaced at a reduced price. So if you keep the frame you can just simply buy another fabric banner that fits over the frame. So the cost of the new fabric banner display is much lower than buying a whole new display kit.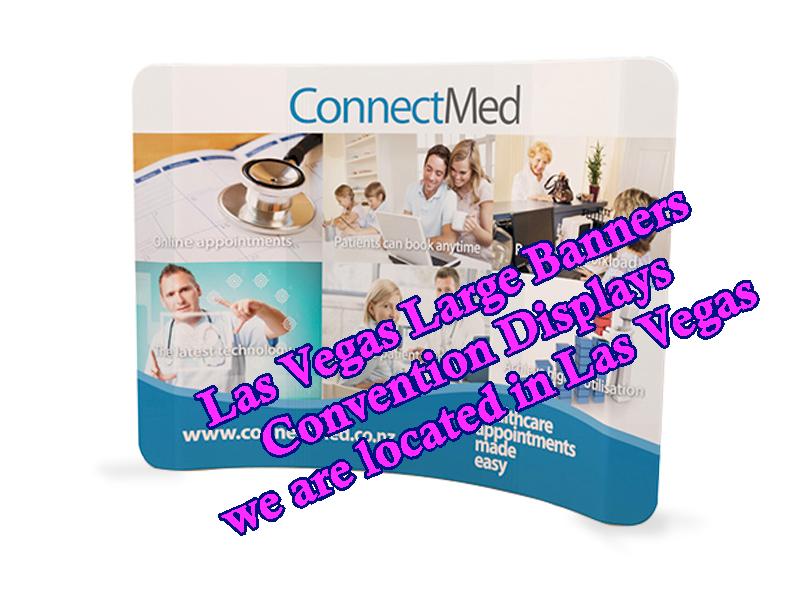 Vegas Tradeshow 8ft Banners Are Not Expensive
The most popular 8ft banners are the 8ft x 8ft banner and the 8ft x 10ft banner. So an adjustable banner stand is used to display these banners. The banners can be finished with pole pockets or grommets. Pole pockets are usually 2 or 3 inches and designed so that a pole can be used to display them. The grommets are usually on all four sides of the banner. So zip ties go through the grommets and attach to the adjustable frame.