Vegas trade show sign printing is popular for all the events and shows in Las Vegas. Trade shows and conventions need lots and lots of signs and banners. The companies like to have their signs and banners made in Las Vegas. So this having Las Vegas sign companies making these signs saves a lot of money on shipping signs into Las Vegas. It also takes the guess work out of whether your signs and banners will come at all or show up damaged. So many times signs shipped into Las Vegas will show up damaged. So that is why Las Vegas area sign shops offer same day sign printing. There is a huge demand for it during the long trade show season.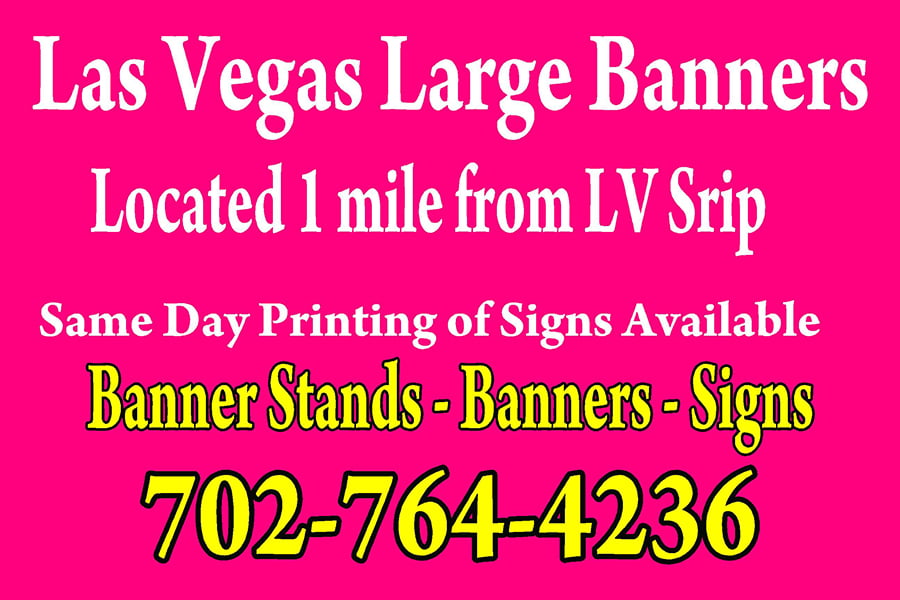 Vegas Trade Show Sign Printing Offers Many Types of Signs
Foam core board signs are a major type of sign used at trade show events. These foam signs are fragile and that is one reason companies like to have the signs made locally. So these fragile signs get damaged frequently during the shipping process. Banner stands are another trade show signage that is very popular among vendors and companies displaying at events. The banner stands come in a variety of sizes. The banner stands also are self standing. So that allows them to be placed anywhere because they stand alone. Vinyl banners and poster signs are also in demand at these events. Usually these types of signs are used for one event and then simply thrown away afterwards. So new signs are then created for the next event.
Same day trade show signs are also available in many cases. As discussed, often signs and banners will show up in Vegas damaged or not at all. Fortunately there are several sign shops close to the convention venues that have modern sign making equipment to make those signs quickly. And at a low price.