Vegas event backdrop sign displays are needed at the many events and show venues in Las Vegas. Participants displaying their goods at event like these backdrop banner displays. They will place these large backdrop banners at the back of their display booths. So when people walk by they will take notice of the banner sign. On this banner sign they will print pictures and images of their products and services. So it is easy for people to know what they sell and promote.
So once you get people stopping by your event booth you can give them the sales pitch. The backdrop banner helps the sales presentation becasue the sales people can refer to the banner sign during the presentation. The tradeshow event backdrop displays can be custom made to any size you want. Many sign kits are available for backdrop signs as well. These sign kits are made for the 8ft wide and 10ft wide backdrop displays. The sign displays are easy to assemble and look very professional. Best of all is that you can walk into a event venue with the sign kit and set it up yourself. You do not need expensive union labor.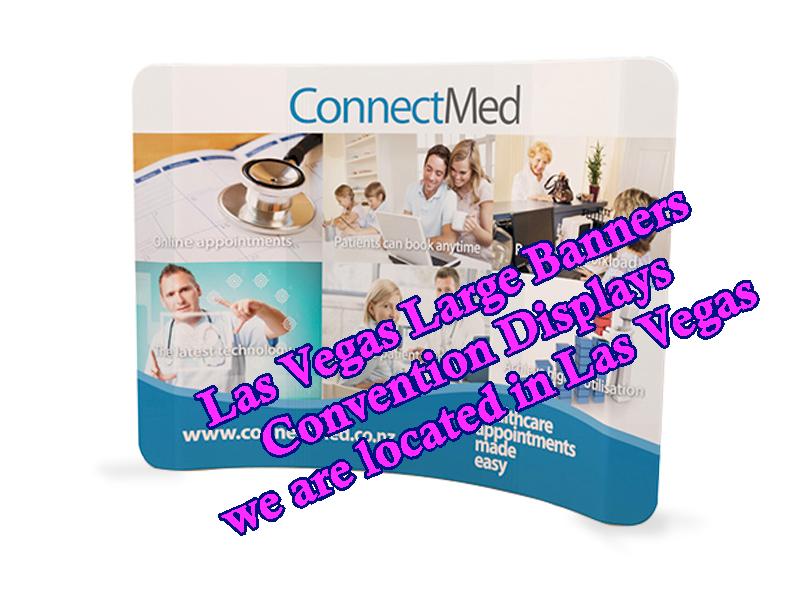 Vegas Event Backdrop Sign Displays Are Cost Effective
The 8ft backdrop displays and 10ft backdrop display signs coast less than $600.00 and can be used multiple times. The fabric banner is machine washable. So the banner will always look fresh and new. So instead of having to buy a new sign kit for every event. You can just buy the fabric banner at a reduced price. This will save a lot of money if you keep changing your marketing message.
Las Vegas backdrop display signs are available at Las Vegas sign shops. So give a call today and order these great backdrop signs for your next event. You will impress your clients.