Vegas 8ft x 8ft banners are great for step and repeat banners. These large 8ft banners are big enough to print a lot of information on. So they are also large enough to get several people in the picture for a step and repeat sign. A step and repeat banner is a sign banner where you alternately repeat a logo or name on a banner. Then people stand in front of the banner and have their pictures taken. So from no mater what angle the picture is taken, the name or logos in the background can be seen.
These 8ft x 8ft step and repeat banners are very popular at Hollywood events. The movie stars stand in front of these banners to have the pictures taken against a background promoting something. The step and repeat banners can be printed on a vinyl banner material or a fabric material. So they use adjustable banner stands to hold up the banners.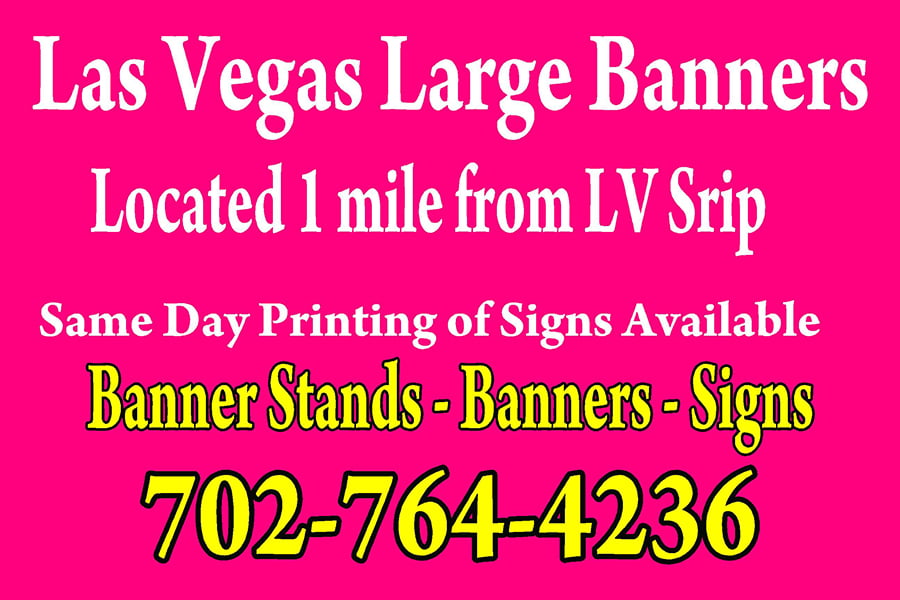 Vegas 8ft x 8ft banners are Very Popular At Trade Shows
The 8ft sign banners look and fit very well in trade show booths. They are easy to set up and can be used with a pipe and drape display system or an adjustable banner stand. So they also make 8ft tradeshow sign displays that come in a kit. The kit consists of a fabric banner and a frame in which the fabric banner is pulled over. So the fabric banner has tension on it that allows it to be wrinkle free. All the 8ft trade show sign displays come with a travel bag that holds all the pieces. So this allows for easy transportation to and from the event center.
These 8ft sign banners are available at many of the Las Vegas banner sign shops. These sign shops are generally located close to the convention venues for easy pick up or delivery.