Tradeshow display signs Vegas is a good search term to use when you are looking to get your trade show signs and convention signs. Many Las Vegas signs and Vegas banners are needed for these events. So these events number in the hundreds every year. Las Vegas is a major destination to hold tradeshows and conventions. These events attract hundreds of vendors and businesses from all over the world to promote their products. So the newest products and innovations are displayed at these events. Millions of people attend these events to learn about the changes of their industries.
There are three very large convention venues in Vegas for the events. The Las Vegas Convention Center is the biggest at over three million square feet. The Mandalay Bay Convention Center and Venetian Convention Center have over one million square feet. These state of the art facilities are kept busy with all the shows. Many Las Vegas signs and banners are needed for these shows. The companies like the retractable banner stands, foam core board signs and the backdrop banners. The backdrop banners are large backdrop signs that the companies will place at the rear of their trade show booth. So the tradeshow display signs get the attention of the people walking by the booth. So the companies will print their logo and company name on these banners. Along with pictures and images of their product lines or services with a brief explanation.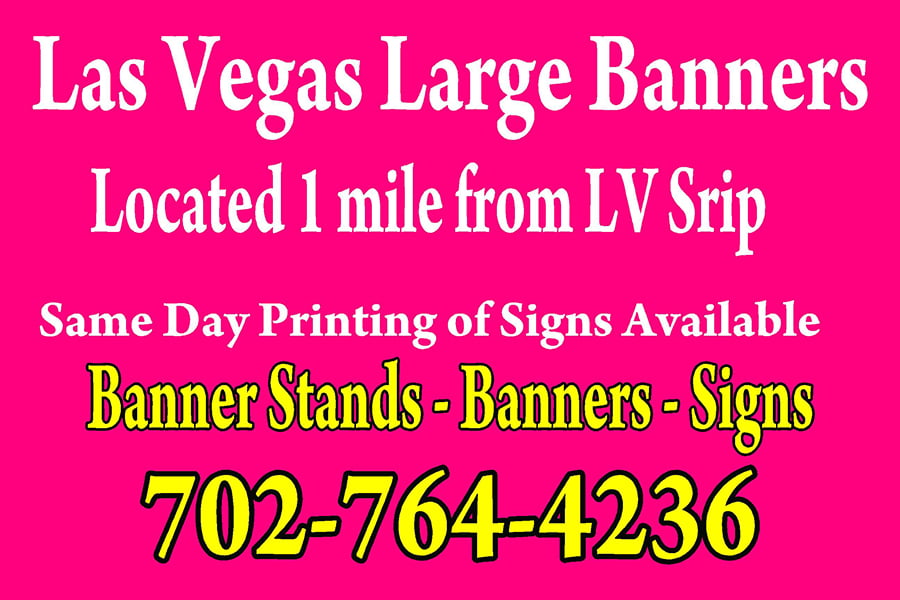 Tradeshow Display Signs Vegas Can Be Made Fast
Many vendors and businesses choose to ship their sign graphics into Las Vegas. Not only is this expensive, it also runs the risk of not having your signs delivered on time. Or in good shape. So often the shipping companies will deliver damaged signs or deliver late. So many vendors just prefer to have their signs made locally. Same day Vegas signs are possible at many local sign shops.