Trade show poster signs are being used at trade shows in Las Vegas. The companies that are coming into Las Vegas like these poster signs as they are cheap and easy to set up. Poster signs usually is a slang term for banner stands. These retractable banner stands or roll up banner stands are very [popular. Because they are stand alone signs that can be placed anywhere. As they require no support because they are self standing. So this allows the banner stand signs to be placed anywhere.
The trade shows and conventions in Las Vegas are big business. Las Vegas is home to hundreds of events and shows a year. So these events attract companies from around the world to show case their products and services. The biggest companies in the world come to Las Vegas. The Consumer Electronic Show and Con Expo bring brand name companies like Panasonic and Caterpillar to display their products. Millions of people from around the world come to see the latest goods and services. They line up merchandise for sale in their own businesses. Many signs and banners are needed for these events. So that is the reason there are so many sign companies in Vegas. Many sign companies are need to produce all the signs, foam core board signs, pull up banners and posters. Large trade show backdrop banners are also needed for these events.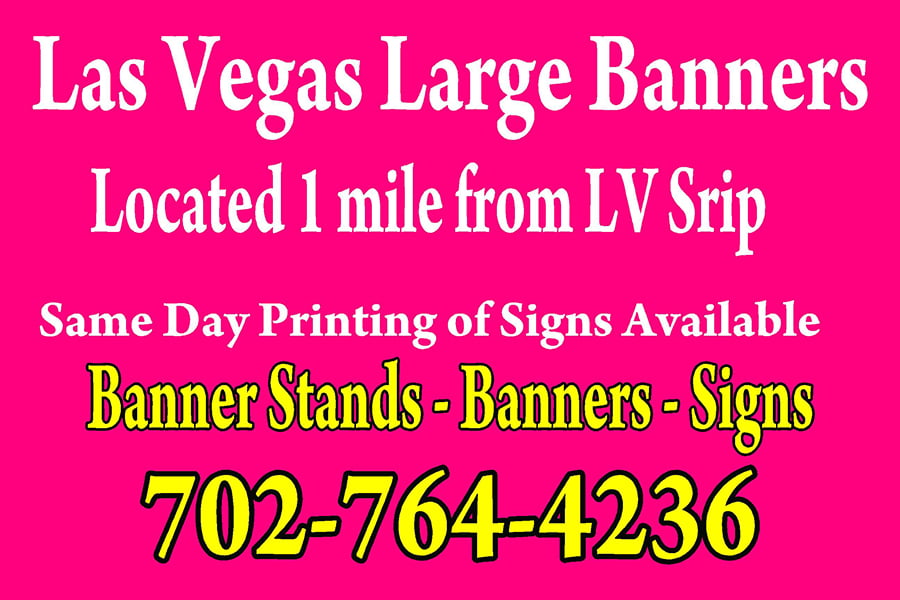 Trade Show Poster Signs Can Be Made Quickly
Same day Vegas poster signs are available at many sign shops in Las Vegas. These sign shops have modern sign making equipment that can make same day signs and same day banners. The cost of producing these same day signage is not that expensive. As the modern large format sign printers can print faster than ever before. Also they are printing signs at a higher quality then ever before.