Trade show banner displays work great at tradeshows and conventions. These tradeshow banners are cheap in price and high in quality. Vinyl banners are one of the most economical types of signage available at conventions. So many vendors and companies like to use these sign banners for display at their booths. The convention banners can be custom made to any size. So the vinyl banners can also be printed in full color with pictures and images. So full color means you can have as many colors printed on the banner signs as you like.
Tradeshow backdrop banners are popular at events and venues. The vendors or companies order a large vinyl banner and hang it from the rear of their display booth. The trade show sign banner can be 10ft tall x 20 feet long and cover the back of the display booth. On this banner pictures of products can be printed. So then the banner is used as a backdrop and referral for products. It also gets the people inside your booth. So this allows them to really get to know what products and services you provide.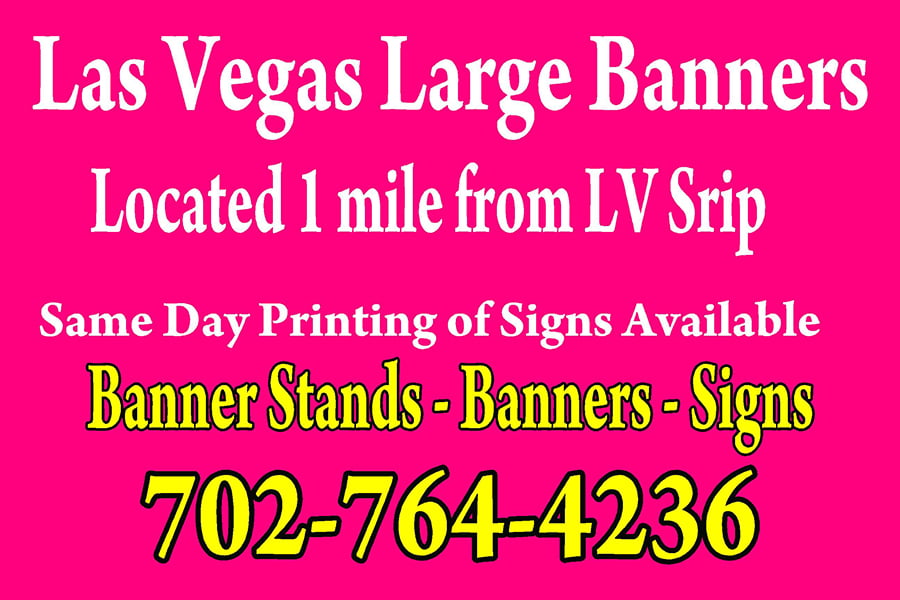 Trade Show Banner Displays Can Be Very Large
Many companies will make a large tradeshow banner and hang it from the rafters of the event venue. This allows everybody that participates see the banner and know where your location is. A large 10ft tall x 50 ft banner grabs peoples attention and gets you noticed.
Tradeshow banners also come in pre-made kits. These portable banner displays are usually in the 8ft sign display or 10ft sign display size. However, the banner displays can be made in 20ft backdrop sign display kits. Your local Las Vegas sign store will have further information on these cheap banner signs for your event or show.