Table cloth signs near me is a great search term to use when you are looking for a table cloth sign. These custom table cover signs are great for the conventions and trade shows in Las Vegas. Companies and vendors come by the thousands every year to Vegas to display their products and services. So the biggest named companies in the world display at these events. Las Vegas built three very large (one million square feet + ) convention venues to hold these events. The largest is the Las Convention Center at over 3 million square feet. Attending these shows is millions of people from all over the world.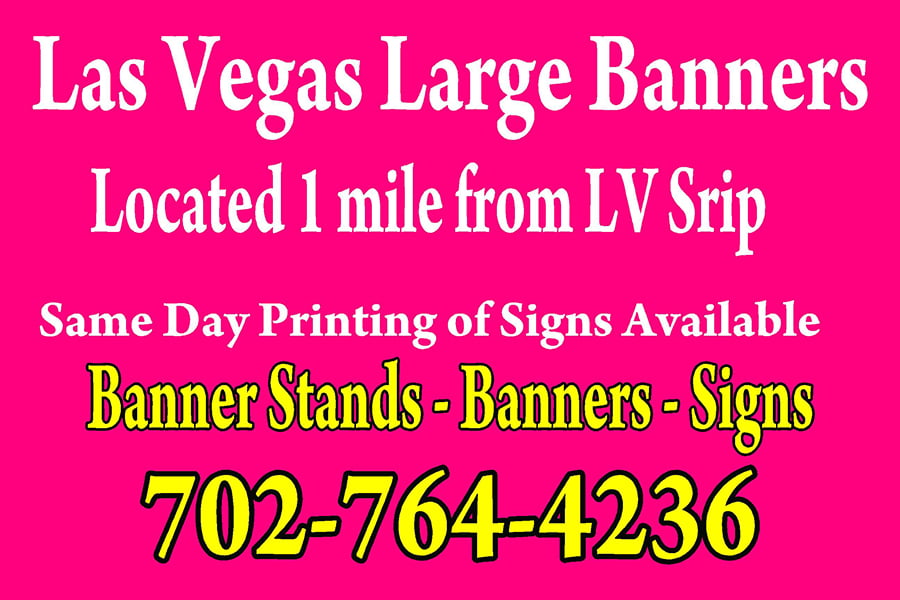 Many Types Of Signs Are Needed For These Events
The trade shows and conventions require many different types of Vegas signs and Las Vegas banners. Table cloth signs near me is a term to search for custom table cover signage. Other popular search terms are Las Vegas banners, Las Vegas foam boards and retractable banner stands.
The table cover signs will come in the 6ft or 8 ft sizes. The tablecloth signs cover scratched tables and make your trade show booth look great. People will place their company logo or name on the front and both sides of the table cloth cover signs. So this way, from no mater what direction they approach. The logo or name can be seen as they approach. Literature or small displays can be set up on top of the table cloth for attendees to peruse through. So the table cover signs come in all sorts of colors and pictures can be printed on them as well.
Las Vegas banners are also in big demand at these trade shows and conventions. The vinyl banners come in many sizes to meet your needs.
Foam board signs are also available in many different sizes. So these temporary signs are low cost and look great. The foam board signs are light weight. They can go on top of tables and be hung from the ceiling.
Retractable banner stands are portable signs. These pop up signs can be placed anywhere. So the retractable banners are self standing and require no support. So they are easy to set up and can be moved around.
Keeping your trade show signs simple and concise is the key to making a goo sign. Utilizing top quality pictures and images also promotes your company branding and product awareness.