Same day trade show signs are occasionally needed at the event venues in Las Vegas. That is because many businesses and vendors like to have their signs and banners made back home. And then shipped into Las Vegas. Not only is this costly because of the shipping. You run the risk of your trade show signs and trade show banners not showing up on time. Sometimes the tradeshow signs get lost and never show up. These convention signs also get damaged while being shipped into Las Vegas and need replacing. So in cases like these , the many types of trade show signage has to be replaced quickly and at a low price.
There are several Vegas trade show sign companies that can make your tradeshow signage fast and cheap. These sign shops are generally near the convention venues and Las Vegas casinos. The reason being is that they can then offer fast pick up or delivery of your signs. As time is of the essence in many cases.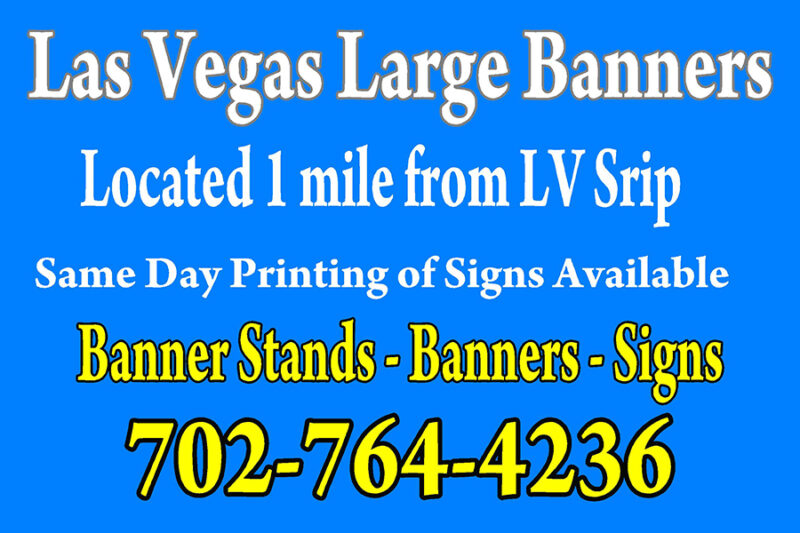 Same Day Trade Show Signs Are Not Expensive
Rush sign printing is possible in Las Vegas. The sign shops have the most modern sign making equipment to print those Vegas signs and Vegas banners. These new sign printing machines print trade show signs and convention signs faster than ever before. The printers print in higher quality also with environmentally friendly inks. These inks bring out the bright and bold colors of your design. So these fast sign printing shops can make foam board signage, vinyl banners and pull up banners the same day.
So contact your local Vegas sign company about getting your signs and banners made the same day. If the sign shop is not busy, standard sign pricing applies and there would be no up charge in cost.