Event signs Vegas can get you those signs and vinyl banners needed for your event or show. Many people do not realize that Las Vegas is a major destination for events and shows. There are hundreds of exhibitions, trade shows and other events that take place in Southern Nevada every year. Some of these events are small and some are very large. It seems every casino has meeting rooms that are just a couple of hundred feet of space to around 200,000 sq ft of space. These Las Vegas casinos hold many small events. The larger events like SEMA or CES take place at one of the big convention venues.
The biggest convention venues in Las Vegas is the Las Vegas Convention Center. So this facility has over three million square feet of floor space. It is so large that it can hold several conventions under one roof at the same time. many convention pop up display signs and banner stands are required for these events. Every display booth has signage and most of those signs are made in Las Vegas.
The vendors and companies coming into Vegas for an event like to use Vegas signs shops. So not only is Las Vegas sign printing cheap, it is high quality. The companies can save a lot of money on shipping charges. It also makes sure that your banners and signs will be ready when you are here. So often the shipping companies lose packages or fail to deliver on time. Las Vegas sign shops keep busy doing same day sign printing when this happens. Because the show must go on as scheduled.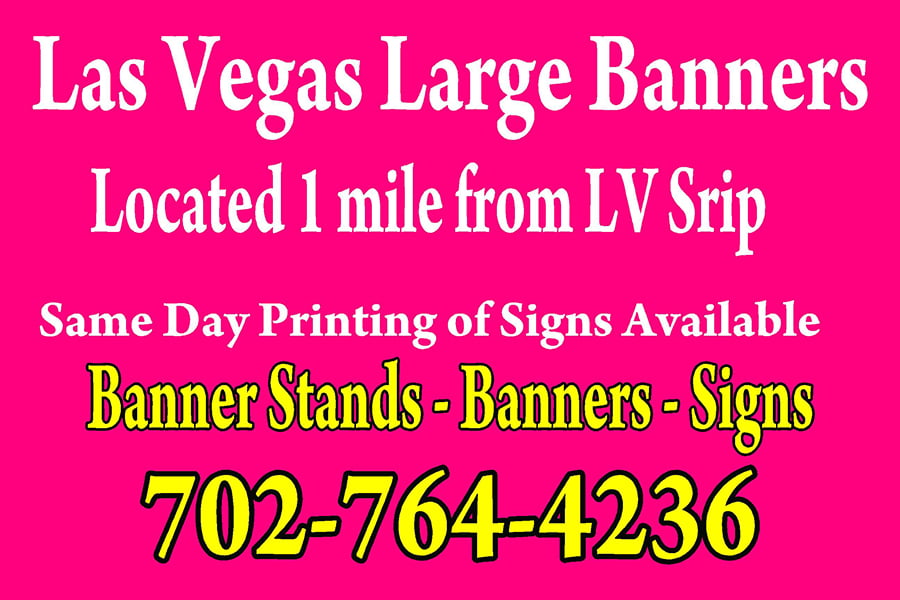 Same Day Event Signs Vegas
So often shipping companies fail to deliver the trade show signs or convention signs on time and in good condition. When this happens, vendors and companies turn to local sign companies for same day sign printing and same day banners. if you should need fast signs, give a local Vegas sign company a call today. They will be more than happy to assist you.