Custom banner signs are the new rage in Vegas among businesses. Local businesses are learning that old school advertising with Vegas banners is a very cost effective way to advertise. These businesses are displaying these Las Vegas banners on their buildings. As people drive by, they get to see what you have printed on your banner sign. So with all the new people moving to Southern Nevada, many are looking for places to shop and eat. Placing these Vegas banners on buildings is a great way to distinguish yourself and get your business noticed.
The Vegas custom banners are full color banners that can have pictures and images printed on them. So you can have your banners printed in any combination of colors to meet your marketing needs. These banners Vegas can be custom made to any size you like. So they can be as small as 12ft x 2ft and as large as 10ft tall x 100 feet wide. And anything in between. The banners are finished with hemming on the perimeter for reinforcement and grommets on all four sides. So these grommets allow for easy displaying with minimal hardware.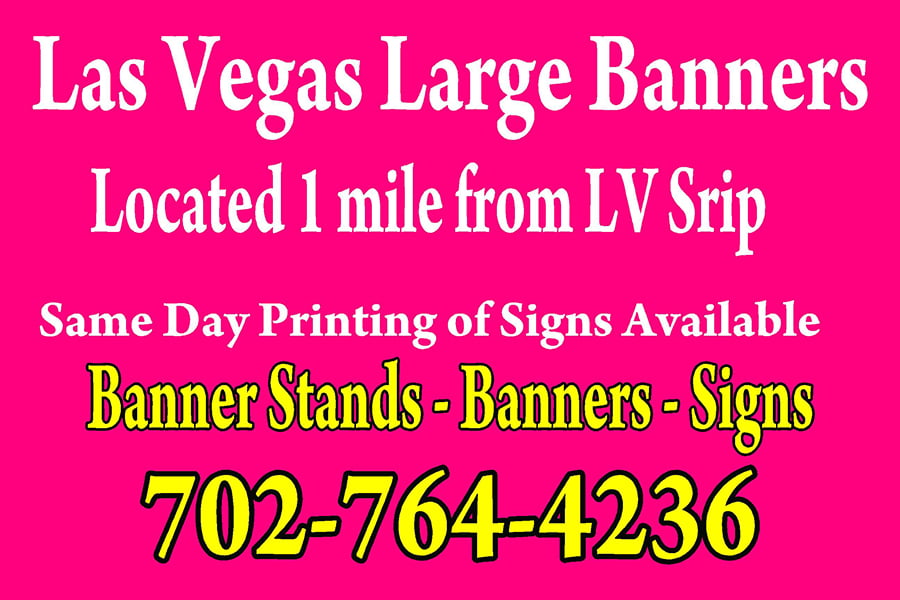 Who Uses Custom Banner Signs ?
One local taqueria in Vegas uses 6 vinyl banners for their location. They rotate the vinyl banners every two weeks. So this always gives the taqueria a new look and fresh advertising. One week they will be advertising 99 cent bean and cheese burritos to bring the people in. So then the following week they will advertise a taco special to drive customers to their location. Although they do not make a lot of money on a 99 cent burrito. The whole idea is to drive customers to their location. Because they will usually buy a drink and other food items at regular prices. The taqueria is having a great amount of success with this advertising and is ready to open a second location.
So contact one of the local sign shops like Posterhead Signs, Las Vegas Large Banners and may more like them and take advantage of this great opportunity to advertise at a low cost.