Cheap banners Las Vegas are great for local businesses in Clark County. Las Vegas stores are using these cheap vinyl banners as a way to advertise to their customers. They are getting the attention of people passing their stores and having great success. These Las Vegas banners are working great for them and have proven themselves to be a cost effective advertising method. The banners are inexpensive and last a long time. So with the banner signs lasting well more than a year. that comes out to just pennies a day.
One Mexican fast food take out restaurant is using these banners to get a lot of business. For two weeks they will advertise a regular bean and cheese burrito special for a low price. So while they make no money on the burrito, they drive traffic through their store. So when the people take advantage of the burrito special banner, they also order a soda and chili cheese fries among other items. Then two weeks later they display a taco special banner that drives more traffic to their restaurant. In all, they rotate 5 banners over a couple of months and then start all over again. Sales have picked up tremendously for them and they are extremely happy with these cheap banner signs.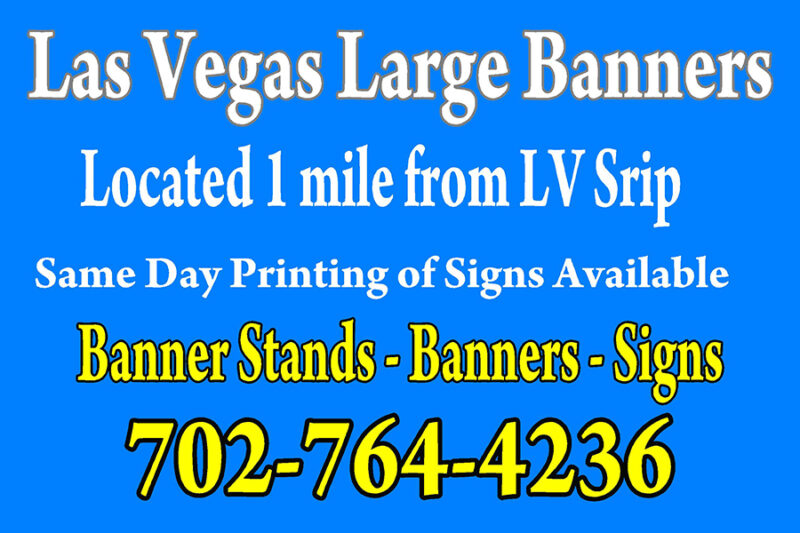 Cheap Banners Las Vegas Are Also Great For Conventions
Many of the vendors and companies presenting at the Las Vegas convention venues will order cheap banners in advance. So then they simply pick up their backdrop banners and trade shows banners when they arrive in Las Vegas. The Vegas banners are cheap enough so they just toss them in the trash after an event and fly back home. They love the quality of these banners as they are printed with first class materials and bright and vivid inks. Contact your local Vegas banner store for more information.