Best backdrop signs Vegas will get you those backdrop banners needed for your event. Backdrop signage is great for event stages and convention venues. These large vinyl background banners can be used many times. So these backdrop signs also make for great props at events and venues. If you are at a convention the sales people will use these large backdrop signs as reference points.
Backdrop signs are also used as step and repeat banners. This is where a logo or name will be printed multiple times on a banner so that from whatever angle a picture is taken. The logo or name will appear in the background.
Printing vibrant and bold colors on your backdrop banners will get them noticed. Also using clear and crisp logos and pictures help the appealability of your large banner.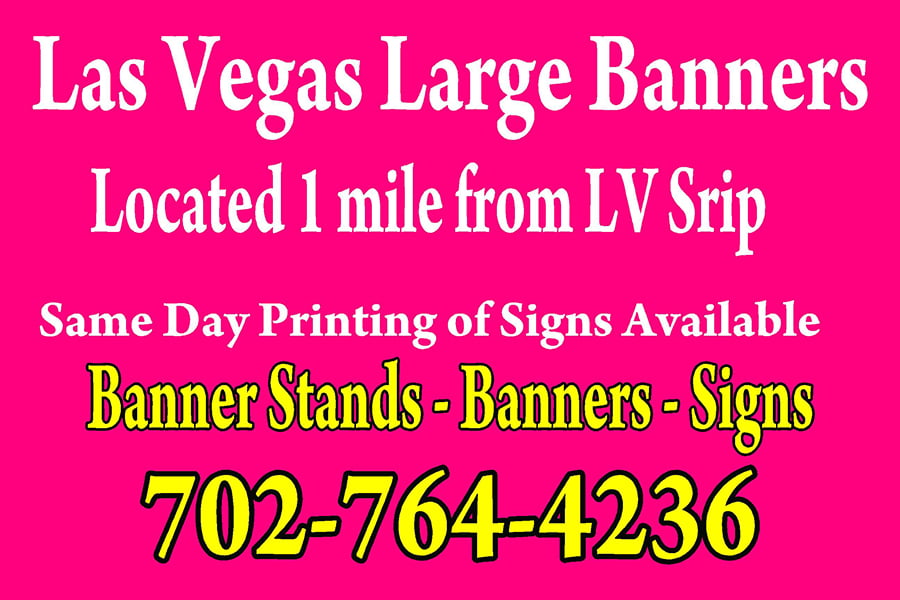 Best Backdrop Signs Vegas Make For Great Step and Repeat Banners
Step and repeat banners are being used at fancy restaurants and night clubs in Las Vegas. Tourists love to take their pictures against these backdrop banners. The restaurant or night club will have their name and logo on the banner so that it can be seen in the background. The tourists take their pictures and show them off to there friends back home. So the friends go to the same night club or restaurant when they visit the city. It's free advertising. The standard size backdrop banners are a 8ft x 8ft backdrop banner. And a 8ft x 10ft backdrop banner. Using adjustable banner stands help support these banners. As they are self standing.
Fabric backdrop banners or backdrop vinyl banners are the two most popular choices for substrate materials. The vinyl banners last a long time and are very durable. The fabric banners are more delicate but wrinkle free.
Conclusion
Same day printing of vinyl backdrop banners is a possibility in certain cases. You should contact your local Las Vegas banner printing company for more information on vinyl banners. So they can make the large vinyl banners fast and cheap in price. These large banner makers are usually close to the convention venues.