8ft backdrop display signs Vegas are great for the trade show signs and convention signs needed for the vendor booths. These 8ft backdrop signs fit in the back of the convention display booths. The vendors and companies displaying at these vents like the large backdrop signs. They will print their company name and logo on the fabric banners and then print pictures of their products. So as the interested people are walking in the convention, they can easily identify who you are and what products you merchandise. So as they ready your tradeshow backdrop sign, you can have your sales team approach them to answer any questions they might have.
The people come to Vegas by the millions to Las Vegas every year to attend the numerous trade shows and conventions. Las Vegas is a top tier destination for events in the world. Thousands of vendors and companies come to Vegas to show off the latest products and services they offer to interested people. So many Las Vegas tradeshow signs and Vegas banners are needed for these events. The vendors and companies like to have their Vegas signs and Vegas banners made in Vegas. So this way they can come to town and know that their signs are waiting for them. The Las Vegas signs and Las Vegas banners can be picked up or delivered to their venue.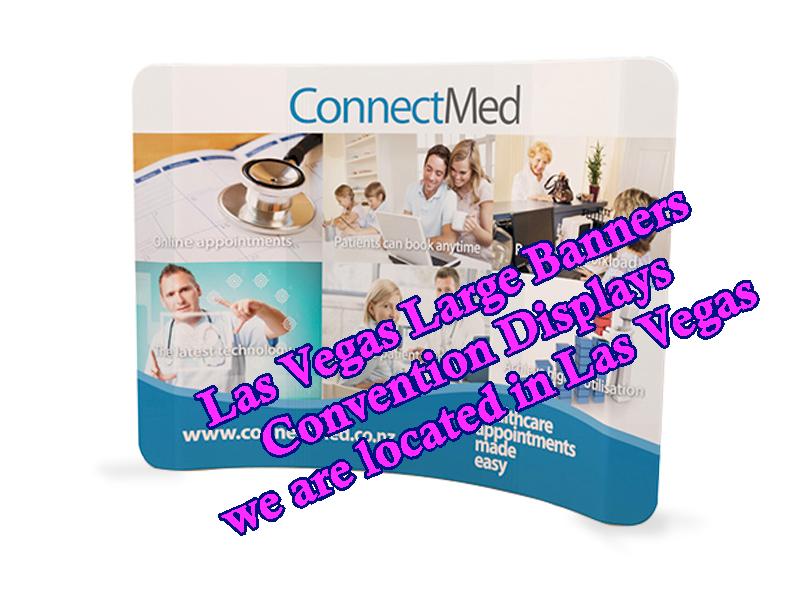 8ft Backdrop Display Signs Vegas Are Easy To Set Up
The vendors and businesses displaying at the event venue like these 8ft backdrop signs. They come as a complete kit ready to set up. That includes a full color fabric banner, hardware and a convenient carrying case. So they can simply walk into an event venues and set the backdrop banner display up themselves. No expensive union labor is needed.