Vinyl sign banner printing is popular with local businesses. Many local stores are using Vegas banners for advertising. These Las Vegas banners can be custom made to any size and are full color. Meaning you can have as many colors or combinations of colors printed on your banner sign. So this includes pictures and images.
Las Vegas banner printing is cheap in price. The vinyl banners will last well more than a year outdoors and several years with indoor use. The inks are environmentally friendly and ecologically sound. Local stores are placing these Vegas banner signs on their buildings in order to get the attention of passing motorists. As all the locals know, there have been many new residents in Vegas. These residents are driving around their neighborhoods trying to find places to eat and shop. These cheap vinyl banners get their attention.
One local Italian restaurant is using low cost banner signs as a way to communicate to customers. The restaurant is rotating their banners every two weeks. So this way the food specials being advertised always appear fresh and new. One week they will advertise a spaghetti dinner special .( with picture of spaghetti plate .) Then two weeks later they will be advertising a large pizza special. So two weeks later they advertise a chicken fettuccine plate. They have about 5 of these banners they rotate. The Italian business is doing very well with this type of advertisement.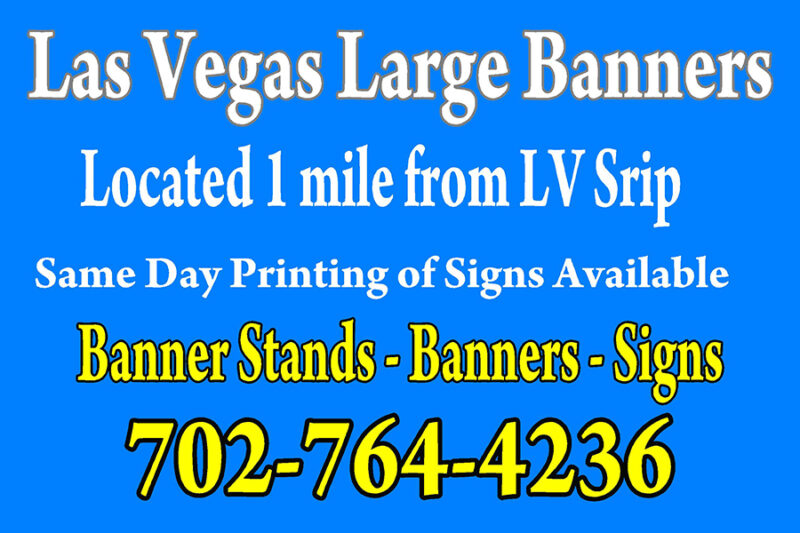 Vinyl Sign Banner Printing Is Good For The Trade Shows and Conventions
The trade shows and conventions love cheap vinyl banners. Las Vegas banner printing makes lots of vinyl banners for the conventions and trade shows. The vendors order their signs and banners ahead of time . So then come into Las Vegas and simply pick up their banner signs when they arrive.