Vinyl banners are a popular and effective way to showcase your brand, products, or services at trade shows and conventions. They are durable banner signs and provide a large and visually appealing display. So that can help attract attendees to your booth. Here are some tips for creating and using vinyl banners for trade shows: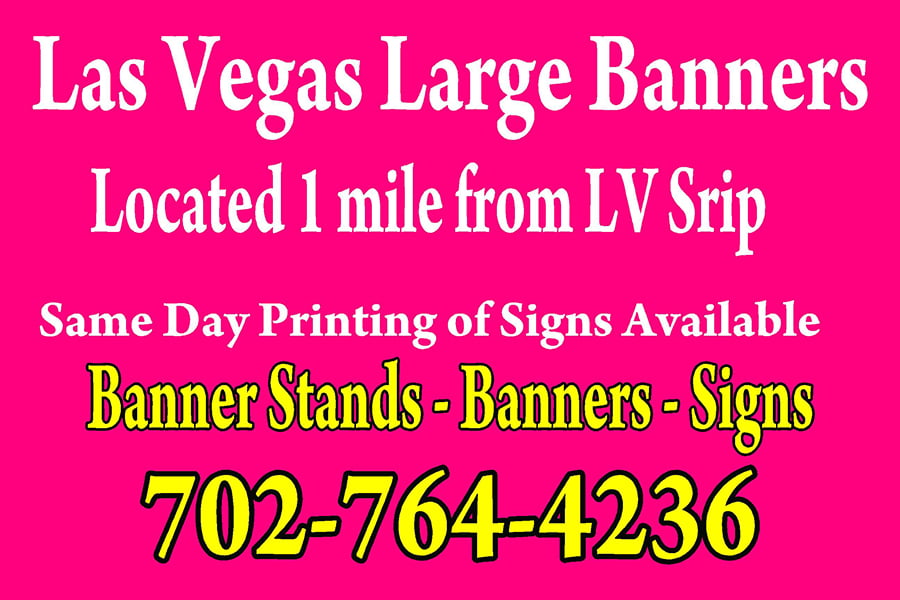 How To Impress People With Your Las Vegas Vinyl Banners
Design:

Keep the Vegas banner design clean and visually appealing. Use high-resolution images and graphics.
Use bold, easy-to-read fonts for text. Make sure your marketing message is clear and concise.
Incorporate your colors and logo to maintain consistency with your overall branding.
Highlight key information. Such as your company name, slogan, products/services, and contact details.
Consider the overall theme of the trade show and tailor your design to resonate with the target audience.

Size and Placement:

Choose an appropriate size for your Las Vegas banner based on the booth space and location. Larger banners can attract more attention but should not overwhelm the booth.
Position the banner at eye level to ensure it's easily visible to attendees passing by.

Material and Printing:

Opt for high-quality vinyl material that is durable and resistant to wear and tear. This is especially important for trade shows where the banner may be exposed to various conditions.
Choose a printing company that specializes in trade show banners and can deliver crisp, vibrant printing results.

Message and Call to Action:

Craft a compelling and concise message that communicates your unique selling points or special offers.
Include a clear call to action (CTA) that encourages attendees to visit your booth or take a specific action.

Grommets and Stands:

Ensure your banner has grommets or other mounting options for easy hanging. These grommets make it simple to attach the banner to booth walls or stands.
Consider using banner stands if you have limited wall space or if the trade show provides designated areas for banners.

Transportation and Storage:

Roll the vinyl banner rather than folding it. So as to prevent creases or damage.
Use a protective carrying case to transport the banner safely to and from the trade show.

Lighting:

If possible, use lighting to highlight your banner and make it stand out even more. Well-lit banners are more likely to attract attention in a busy trade show environment.

Engagement:

Use the Vegas banner as a conversation starter. So incorporate elements that spark curiosity and encourage attendees to approach your booth.
Conclusion
Remember that vinyl banner signs are just one component of your trade show presence. You should also have engaging trade show booth display signage, promotional materials, and knowledgeable staff. So as to make the most of your trade show experience.