Vegas tradeshow exhibit banners are in demand during the busy exhibit and event season in Las Vegas. While the season is roughly from November through April. The season actually goes all year long. The busy season is the November thru April season. Thousands of vendors and companies from around the world come to Las Vegas to display their products. So this attracts millions of people from around the world to attend these events. Tradeshow banners and exhibition banners are some of the most popular graphics used at these events. So this is becasue the sign banners are one of the most economical signs at these events.
Exhibition sign banners are custom made to any size and color that you like. The Las Vegas banners are full color. So this means you can have just one color printed on your banner sign or as many colors as you like. The sign banners can be as small as 1ft x 1ft and as large as 10ft tall x 100ft long.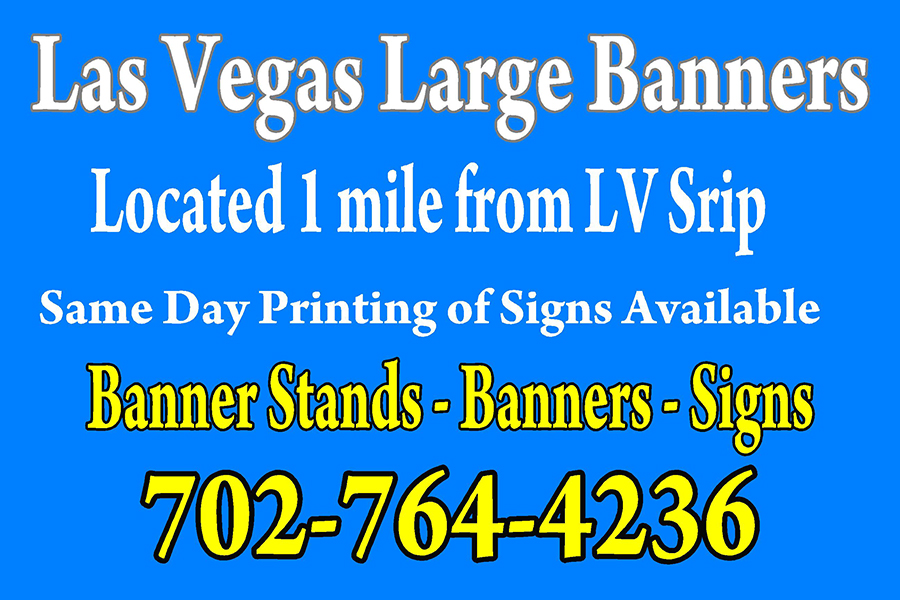 How Are Vegas Tradeshow Exhibit Banners Printed?
Tradeshow banners and exhibition sign banners are printed using large format printers. Las Vegas banner printing is faster than ever before. The newer large sign printers print at amazing speeds with the highest quality. So special inks are used that are environmentally friendly that bring out the bold and vividness of your designs. The inks are long lasting. So this is especially important in a desert environment where colors fade quickly because of the intense sunlight. So Las Vegas banner printing can be done very fast. Many times the vinyl banners can be printed the same day at no extra charge. ( Depending on work load )
Contact a local Las Vegas sign banner shop for more information. These sign shops that cater the exhibitions and trade shows are generally very close to the event venues and Las Vegas BLVD.