Vegas tradeshow custom banners can get you that custom banner printing done fast and cheap. Las Vegas has many banner sign printers capable of printing fast and inexpensive. These sign stores have state of the art sign printers capable of printing signs very fast. So in addition they can print the signs very inexpensively. These sign shops can be found near the Las Vegas strip and convention venues.
There are hundreds of conventions and trade shows held in Las Vegas annually. So thousands of vendors and companies from around the world display their products and services at these events. So in return this attracts millions of people from around the globe to see the newest innovations. These conventions drive the economy of Las Vegas with so many people coming for the events.
So many tradeshow signs and tradeshow banners are needed for these events. That is one reason why Las Vegas has so many sign shops. All these sign shops have modern sign making equipment to print and make signs and banners.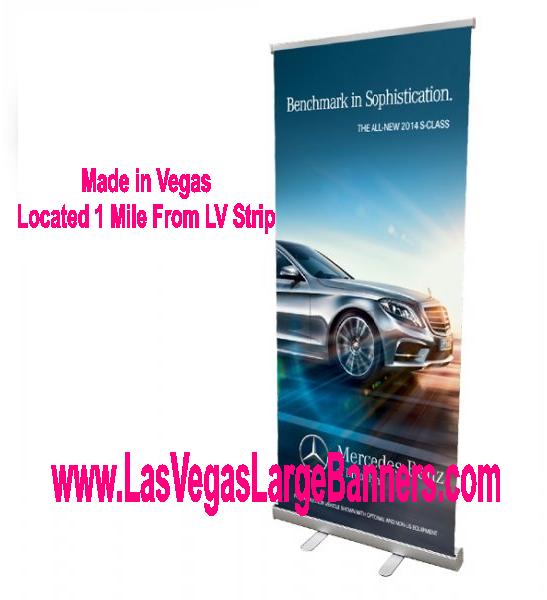 Vegas Tradeshow Custom Banners Come In Many Sizes
Vinyl sign banners can be custom made to any size to meet your marketing needs. So from 1ft x 1ft all the way to 10ft tall x 100ft wide. These sign banners are full color. So that means you can have as many colors on the banner as you like. You can also have pictures and images printed on the banners. So many companies will print pictures of their products on the banner and then write a description about the item underneath. These large banners work very well for informing the public about your products. The banners are all hemmed on the perimeter for strength. Grommets or pole pockets can be placed on the banners depending upon your needs.