Vegas tradeshow 8ft backdrop signs are great for the back of tradeshow display booths. These tradeshow backdrop displays fit perfectly in the 10ft wide display booths. So they can be seen by people walking by your display booth. The whole purpose of displaying at conventions and trade shows is to get your products noticed by the buyers. So these large backdrop display signs will get you noticed.
The convention and trade show industry is big business in Las Vegas. it seems that everybody wants to come to Las Vegas for the events and shows. This gives everybody a business reason to come. So it also allows people to have a good time while they are here. Las Vegas is about having a good time. There are hundreds of events per year in Las Vegas Nevada. So this brings thousands of vendors and world wide companies to display their products. In return this attracts millions of people from around the world to attend these events. The convention industry is a big driver of the Las Vegas economy.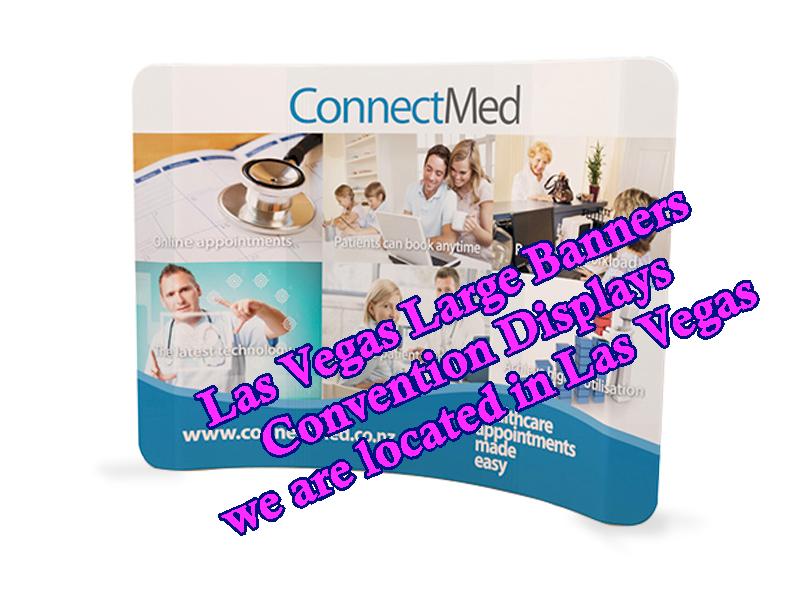 Vegas Tradeshow 8ft Backdrop Signs Come in Other Sizes
Las Vegas tradeshow display signs come in many sizes. The 8ft backdrop display sign comes in a straight and curved version. The other popular version is the 10ft curved or straight display sign. So other models of the tradeshow backdrop banner displays are also available. Your local Las Vegas sign shop will have further details about these great signs.
These tradeshow backdrop signs can be ordered in advance and picked up in Las Vegas. So delivery is also an option. The set up of these tradeshow signs is about 10 minutes. So the whole display sign kits come with a travel nylon bag to make easy transport from event to event.