Vegas rush order banner printing can get you those same day vinyl banners. There are many reasons why people need same day vinyl banners. So what ever the reason. Rest assured there are Las Vegas sign shops that can assist you in getting these banners made fast. In a 24 hour town, you should be able to get signs and banners made fast and inexpensively.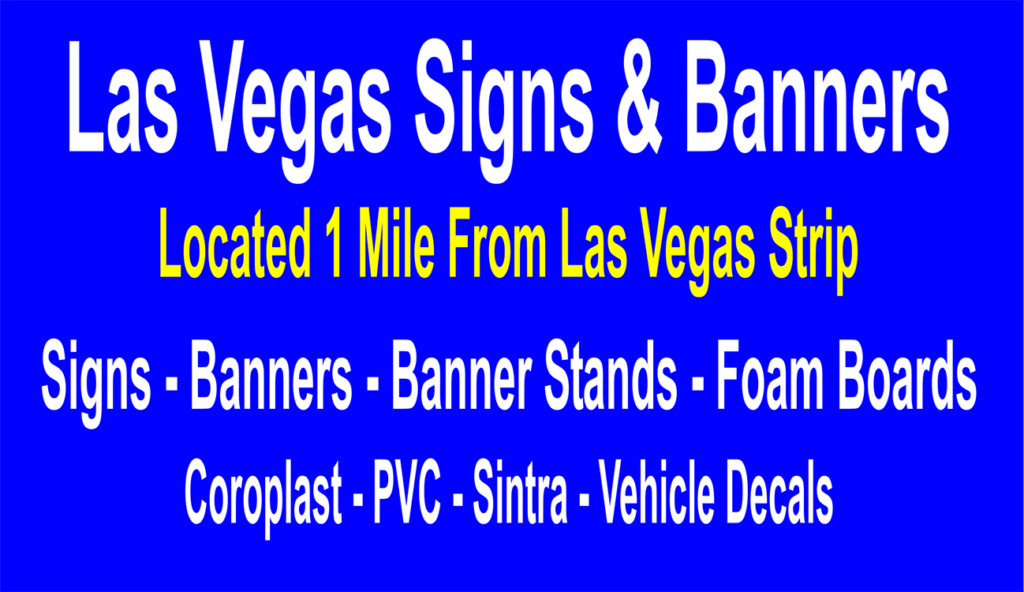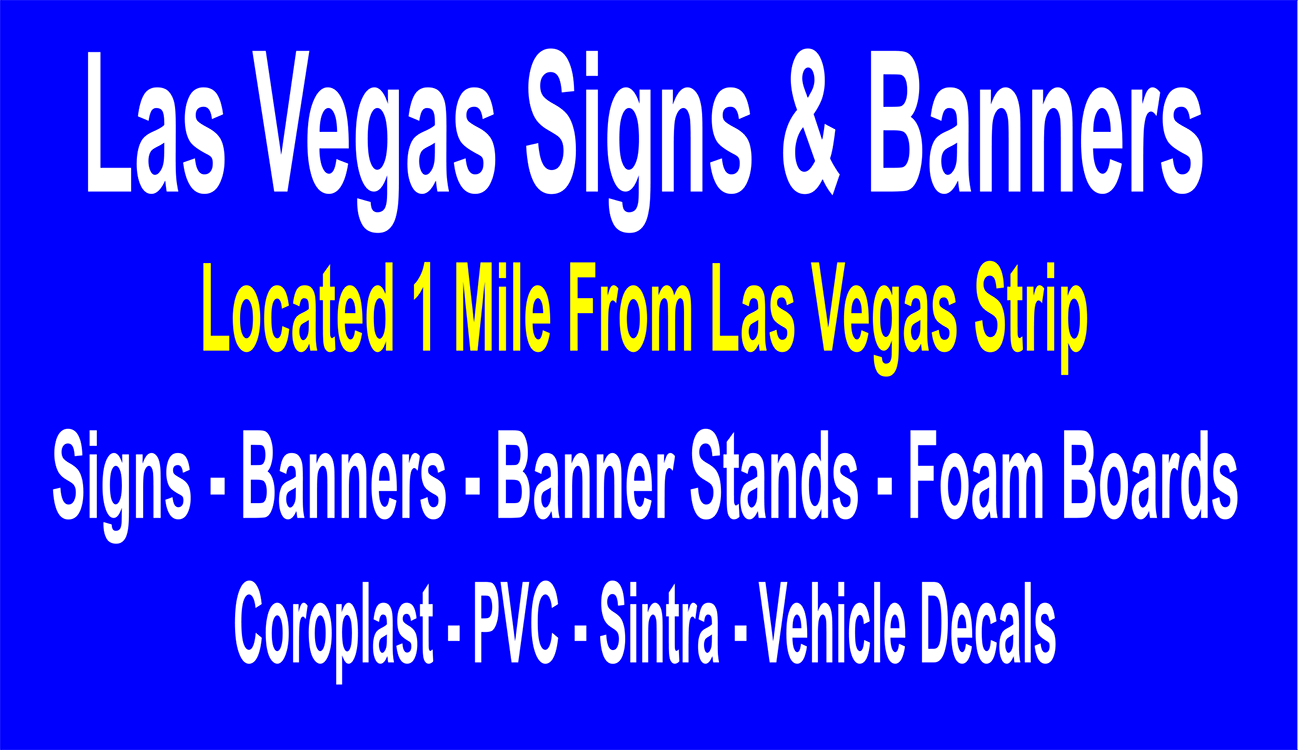 Vegas Rush Order Banner Printing Is Great For Trade Shows
So many conventions and trade shows are held yearly in Vegas. At these venues, many retractable banner stands and signs are needed. So many times the signs do not show up on time or show up damaged by the shipping companies. Because of this, new signs and Vegas banners need to be printed at the last moment. So that the trade show or event can go on as scheduled. So there are many sign companies in Las Vegas that have the capability to make same day banners and signs. Large format printers are capable of printing at very fast speeds with fantastic quality..
Rush banner printing is generally printed on a 13 ounce vinyl banner material with eco solvent inks. These inks are designed for both indoor and outdoor use. They are environmentally friendly inks. Also they are long lasting inks. In Las Vegas because of the heat, you need long lasting inks that do not fade. The inks need to be bright and bold to bring out the colors of your banner design. Also the vinyl banners come hemmed for perimeter support. They also come with grommets every two feet on all four sides. So this allows for easy displaying of the Las Vegas banner. The banners can be printed with as many colors as you want on them. Also this includes pictures and logos.
Your local Vegas sign store will be able to assist you more. Contact them today and see how fast they can make vinyl banners for you. The banner stores near the convention venues tend to have the most modern banner printing equipment.