Vegas poster board sign printing is needed for the events and Las Vegas exhibitions. These events require many light weight professional looking foam board signs. So these foam core board signs or poster board signs are perfect for displaying at these events. They can be placed on easels or hung from above.
There are many exhibitions and events taking place in Vegas every year. Las Vegas is a top destination for events and shows. So these shows bring thousands of vendors and companies to display their ideas and products. In return these exhibitions attract millions of business people from all over to see the new products. So they can see what the new products are and gear up their stores and businesses for the new products.
Las Vegas has three very large convention venues. The largest is the Las Vegas Convention Center at about 3 million square feet of floor space. This event venue is so large that it can actually have multiple conventions occurring under one roof at the same time. It is a state of the art facility that can hold the biggest events in the world. So the other two event venues are the Mandalay Bay Convention Center and Venetian Convention Center.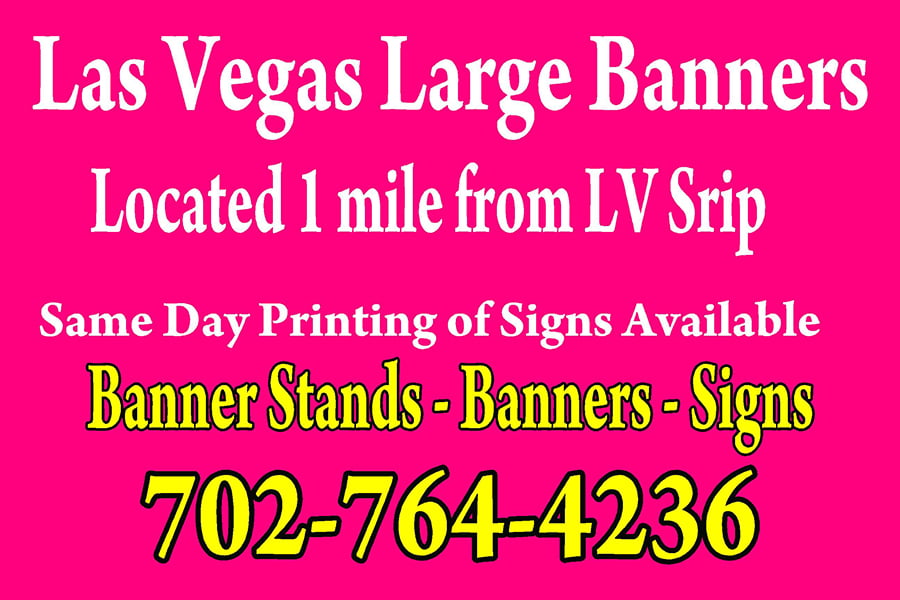 Vegas Poster Board Sign Printing Is Printed Locally
The poster foam board signs are printed locally in Las Vegas. Many of the vendors and companies prefer to have the signs made locally to save money. Las Vegas signs shops make many Vegas signs and banners. So these poster sign shops have modern sign printers capable of printing fast with excellent quality. So not only does this save money on shipping the signs, it saves money on making the signs. Plus you do not have to worry about your signs and banners showing up damaged or not at all.