Vegas outdoor vinyl banners are working great for local Las Vegas businesses. In these inflationary times, local stores need every advantage they can get. These vinyl banners are working out effectively for advertising. The stores are placing these Las Vegas banners on their buildings. So as the people drive by they see the banner signs. This low cost approach to marketing is working great for the stores. They have a increase in business off of very cheap banner sign advertising.
Las Vegas banner printing is on 13 ounce vinyl banner material with eco solvent inks. These inks are designed to last a long time in the outdoor weather conditions of Southern Nevada. As you are aware, its quite common to get above 110F during the summer months. These inks are designed to be fade resistant. The outdoor banners will last well more than a year. Which isn't bad for a sign that is cheap in price. The banners are come with standard hemming of the perimeter for additional strength. Then grommets are placed approx every two feet on the four sides. So this allows for easy displaying.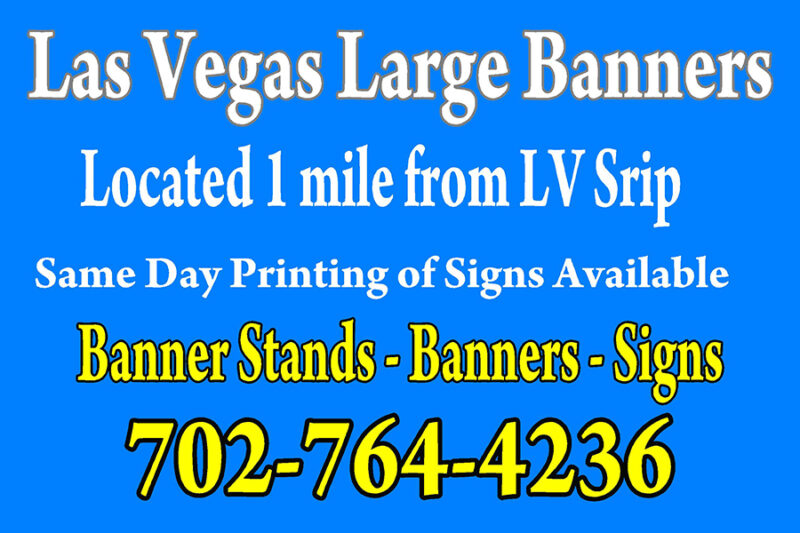 Vegas Outdoor Vinyl Banners Are Good For Stores next To The Freeways
Businesses located adjacent to the busy freeways are really liking these outdoor banners. They are placing large vinyl banners on the outside of their buildings and pointing them at the freeways. These big Vegas banners are acting like a billboard. And attracting attention of the thousands of vehicles that travel on the freeways. Once paid for, these banner signs last a long time. They are much cheaper than renting a billboard sign.
Your local Vegas banner sign company will be able to answer questions and supply more information. Give them a call today and see how these outdoor banners can help your business.
.