Vegas custom coroplast signs can get you those plastic indoor and outdoor signs. These coroplast signs are great for outdoor use and last several months. The politicians will use 4mm coroplast signs as political signage. These politicians will place these plastic fluted signs on the sides of the road and in people's yards. The political signs can be one sided or two sided.
Political signs can also be custom made much larger. The politicians like to place 3ft x 6ft coroplast signs on the sides of the road in Las Vegas. So these signs are large enough to print a picture on and let people know what office you are running for.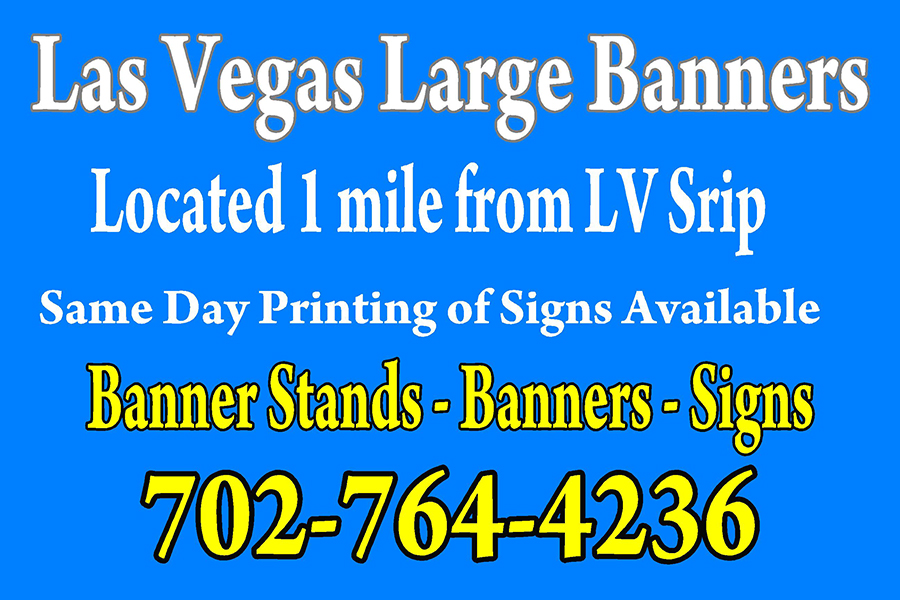 Vegas Custom Coroplast Signs Are Used At Conventions
Many temporary signs and banners are needed for the conventions and trade shows in Las Vegas. Hundreds of companies and vendors come to the Las Vegas every year to display their goods and services. The newest and best products are introduced to millions of attendees who come for these events. So these events and shows take place at one of the three large convention venues. These large convention venues have well over one million square feet of floor space. So they can also break up the floor space and hold several smaller conventions and events at the same time. Also all the casinos on the famous Las Vegas strip have meeting and event space to hold smaller events.
Las Vegas coroplast signs can be custom made to any size. These coroplast signs are full color and can have pictures printed on them. So full color means you can have one or as many colors you want on the Las Vegas signs.
Your Las Vegas sign company will be able to answer more questions about these temporary signs. Cheap coroplast signs are available. Same day coroplast signs are also available.