Vegas custom backdrop signs and Las Vegas banners are great signage that will make an impact at events. There is nothing like a large sign or large banner that grabs people's attention. Large backdrop banner printing is available in Las Vegas at very good pricing. These large backdrop banner signs are full color. So that equates to as many colors on the vinyl banner as you want. This also means you can print background images and pictures on your large banner.
Using vibrant colors and bold text help your vinyl banners and Vegas signs get noticed. This is especially true at the convention venues where competition is fierce.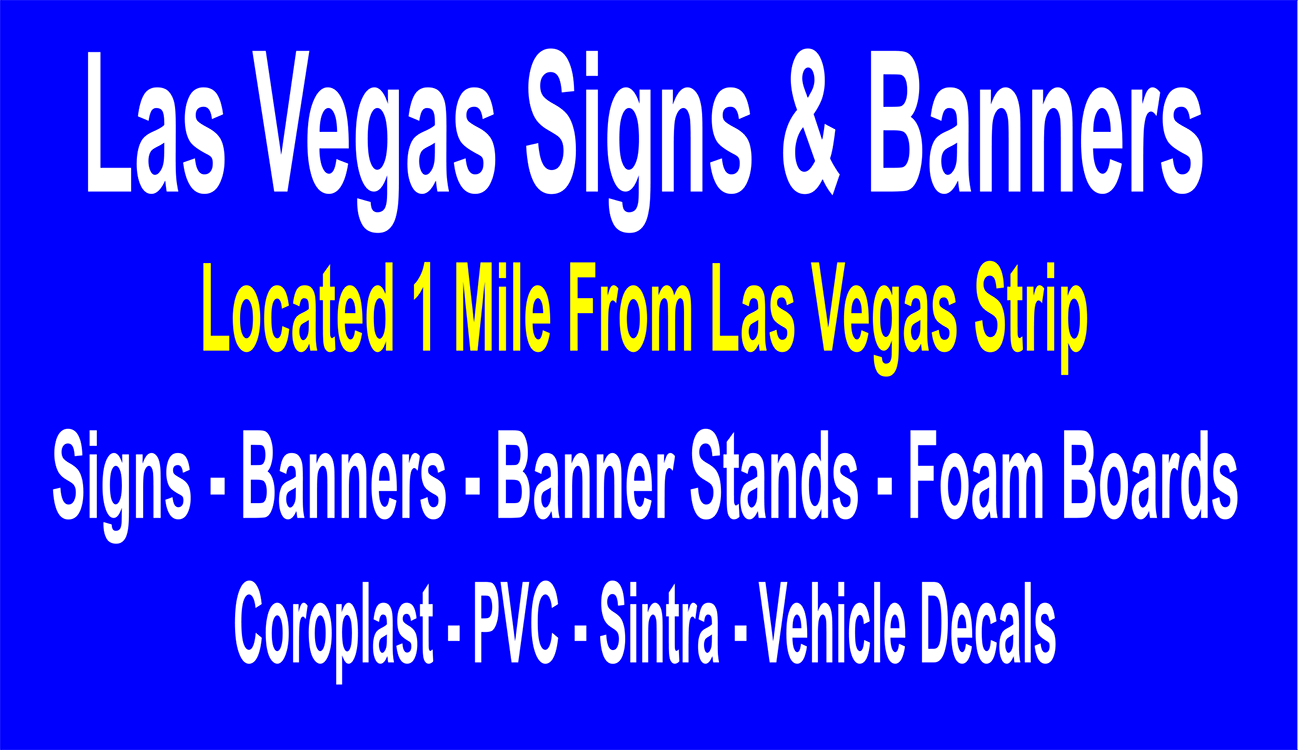 Vegas Custom Backdrop Signs Are Popular At Events and Exhibitions
Large backdrop banners are being placed behind stages at outdoor events so they can be seen by the crowd. The background banner signs are also being used at conventions and trade shows. The vendors and companies displaying at these events like to place the large vinyl banner backdrops at the rear of their booths. So this allows for people walking by to see the banner and hopefully stop. The sales people then use the large backdrop sign as a marketing prop to help explain their products and services.
Backdrop banners are printed on a 13 ounce vinyl banner material with eco solvent inks. These inks are environmentally friendly and ecologically sound. The inks are designed for both indoor and outdoor use. The inks are fade resistant . Which is important in the Southern Nevada desert where temperatures average over 100 degrees in the summer. The banners are finished with hemming on the edges and grommets every two feet on all four sides. Pole pockets are also a option for final finishing. Pole pockets will allow a gap at the top and bottom so that a pole would slide thru the pockets in order to be displayed.
Conclusion
Same day custom backdrop banner signs are available in many cases. Contact your local Las Vegas large banner printer for more information. These Vegas banner stores are generally located near the event venues.