Vegas display convention banners are wonderful for the conventions and events in Las Vegas. Every year there are hundreds of events and shows held in Vegas. These events attract millions of people from around the world. So they also attract hundreds of companies and vendors that display the newest products available. These vendors and companies need many Las Vegas convention banners and signs for display purposes. The tradeshow banners and signs help market the products and services being displayed at the event venues.
Las Vegas has three very large convention and trade show venues. The grand daddy is the Las Vegas Convention Center. This convention facility has well over one million square feet of floor space to hold the largest conventions from around the world. So this facility is so large that multiple conventions and shows can take place at the same time under one roof. The Sands Expo and Mandalay Bay Convention Center also have over one million square feet of floor space for events and shows. So in addition all the casinos on Las Vegas Blvd have meeting rooms with hundreds of thousands of square feet of available space. So the one thing in common among all these event venues is that they all need signs and banners.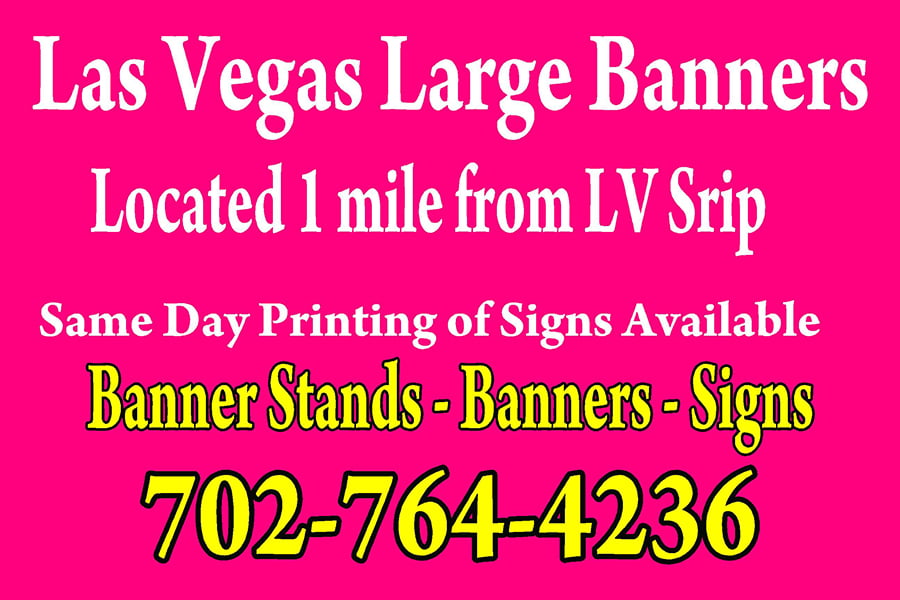 How Are Vegas Convention Display Banners Printed ?
Las Vegas banners are printed on a 13 ounce vinyl banner material with eco solvent inks. These inks are ecologically sound and made for indoor and outdoor usage. The banners are then hemmed on the edges for additional strength. Grommets are then added on all four sides. So as to make hanging the banner easy. Same day banners are also available if you should need one. Contact your local Las Vegas sign company for more information. Convention Banners are a cost effective way to use signage.