Vegas convention banner printing can get those vinyl banner signs printed for your convention or trade shows. Convention banners and trade show banners are very popular at the convention venues in Las Vegas. These affordable banner signs can be custom made to any size. So they are also full color and can have images and pictures printed on them. So full color means that you can have just one color printed on the banner or as many combination of colors as you like.
Vendors and companies love these cheap vinyl banners. They will use them at the back of their display booths. These backdrop signs can be any size. Companies will print their products on the banners. So this way they can refer to thee banner pictures during the presentation. Also as people walk by they take notice of what is printed on the banners and inquire. These sign banners can be large banners. So 8ft x 10ft backdrop banners or 10ft x 10ft backdrop banners are no problem. They can be finished with hemming and grommets or pole pockets. So pole pockets allow for a pipe and drape type displaying system.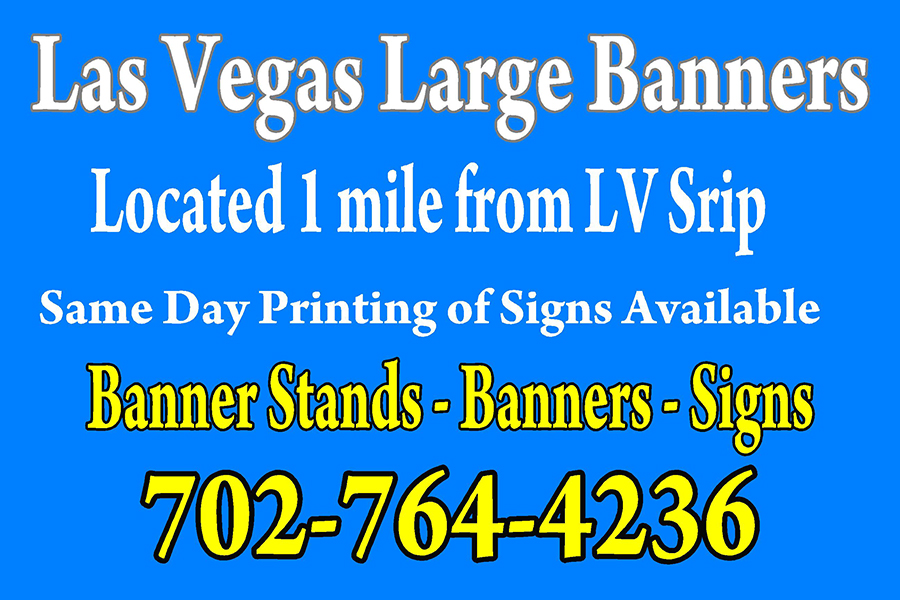 How Is Vegas Convention Banner Printing Made ?
Las Vegas banners are printed on large format printers. These sign printers can print vinyl banners very quickly. Las Vegas tradeshow banners and signs are no problem for these fast printing machines. The printers can print several hundred square feet of vinyl banner an hour with very high quality. So the inks are environmentally friendly and ecologically sound. The cost of printing banners has actually declined becasue of how fast these new printers can print. So Las Vegas banner printing is highly desirable in a town that has so many events. So contact your local Vegas banner printer for additional information on these cheap affordable banner signs.