Vegas Cheapest backdrop banners will get you that large background banner needed for your event or show. Large banners are the new rage at events because they are very impressive looking. So the banners can also contain a lot of information on it as well. Background scenes such as beach scenes or mountain scenes can also be printed on the large banners. The banners are full color. So that means you can have as many colors printed on the banner as you like.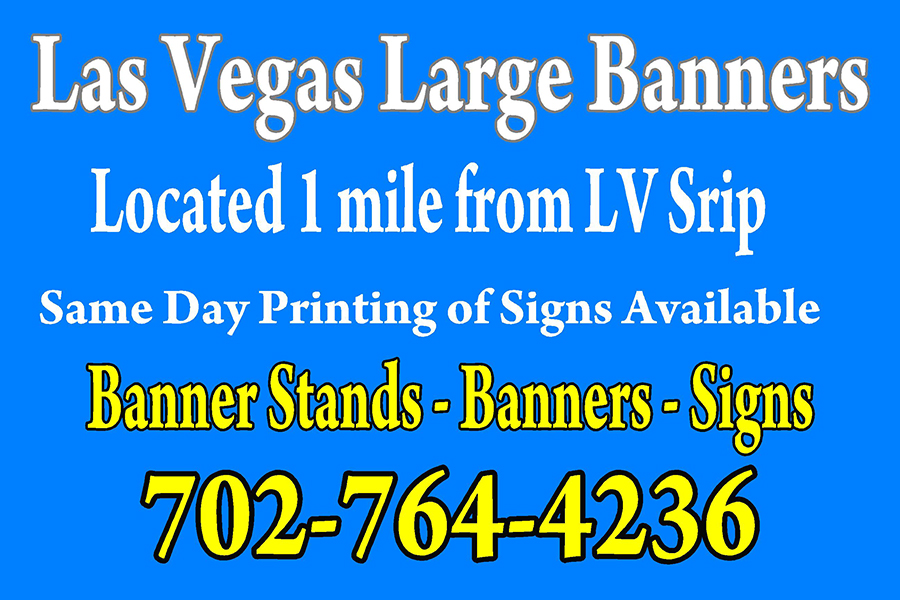 Vegas Cheapest Backdrop Banners Come in Custom Sizes
So standard backdrop banners are 8ft x 8ft backdrop banners and 8ft x 10ft backdrop banners. However the backdrop banner signs can be made to custom sizes. A 6ft x 6ft or 10ft x 50ft background banners can also be made depending upon your needs. In fact, many Las Vegas businesses use these large backdrop banners for outdoor use. So they place these large banners on their buildings and stores. So they can be seen from the street. Since everybody is moving to Las Vegas, the new residents take notice of who is selling what.
Its a bonanza if you are near the freeway. And can place one of these large vinyl outdoor banners on your building. So these large banners act as a billboard but without the monthly rental fees. A large 10ft tall x 30 foot wide vinyl banner can be seen from a long distance.
These vinyl banners can be finished with hemming on the perimeter for additional strength. Also with grommets every 24″ on all four sides. So this allows the banner to be displayed securely to a building. The vinyl banners will last well more than a year in the outdoors. Even with the terribly hot summer sun of Las Vegas.