Vegas big banners printing is a big hit at the conventions and trade shows. So places like the Mandalay Bay Convention Center need many big banner signs for their shows. The vendors and companies will use these large banners as backdrop banners Vegas. They will place these banners at the back of their display booths to garnish the attention of people walking by. The companies or vendors will place pictures of their products on these large banners to get people's attention and a brief description of the products. So as the people are reading the description, sales team members can approach them to answer questions.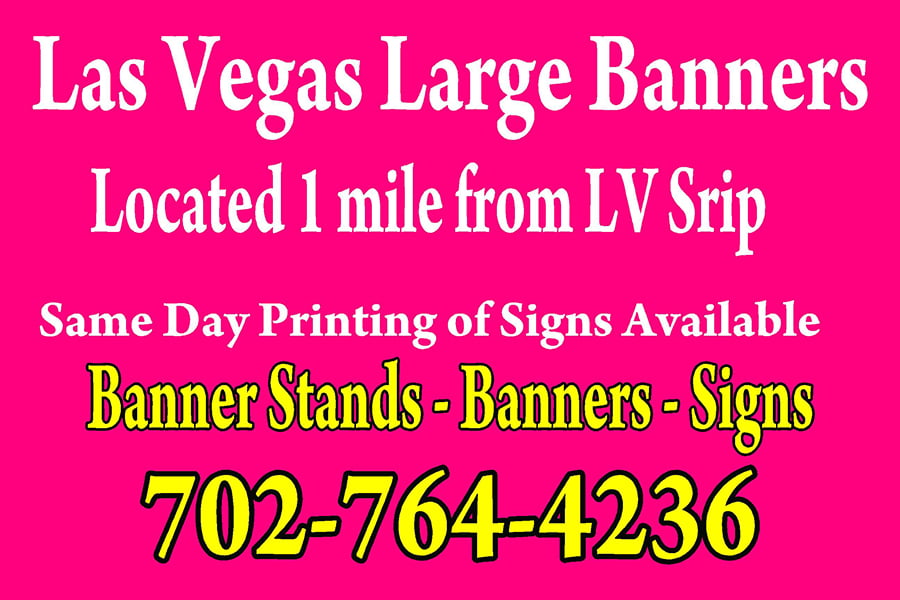 Vegas Big Banners Printing Is Also Needed For Local Vegas Businesses
Many local businesses like construction companies are using big construction banners to let people know they are building a structure. The large banners can be seen from far away and promote or brand a companies name.
Many other businesses located next to major streets or freeways are also using big banner signs as a way to advertise to their customers. These big banners are being placed on their buildings. So they can be seen by the thousands of vehicles driving past their location every day. These large banners, once installed, will last well over a year. So the cost of advertising to thousands of people is just pennies a day.
Large banner printing is done through large format printers. These printers print with long lasting inks that bring out the bold and vivid colors of your design. The banners are printed on a 13 ounce vinyl banner material. They can also be printed on a fabric banner material as well in many cases. The banners are then hemmed on the perimeter for additional strength and grommets are placed on all four sides.