Vegas backdrop 8ft banner stands are great for tradeshow displays. These backdrop banners with stand are excellent for displaying at the back of tradeshow booths. So this way when people walk by and look at your booth. They will see what you promoting based on your very large 8ft banner display. This will cause them to stop and inquire about your products.
Las Vegas is the place to have trade shows and conventions. We have three very large convention venues with over one million square feet of floor space. So these venues are so large that they can hold multiple conventions and events at one time. The convention facilities are large enough to hold the biggest conventions and trade shows. Each year the Consumer Electronic Show comes to Vegas and there is plenty of room for the companies and thousands of people that attend. So after the event there is so much fun to be had in Las Vegas. Las Vegas is host to many fine dining restaurants and entertainment shows. Everybody loves to come to Las Vegas for the state of the art event venues and fun.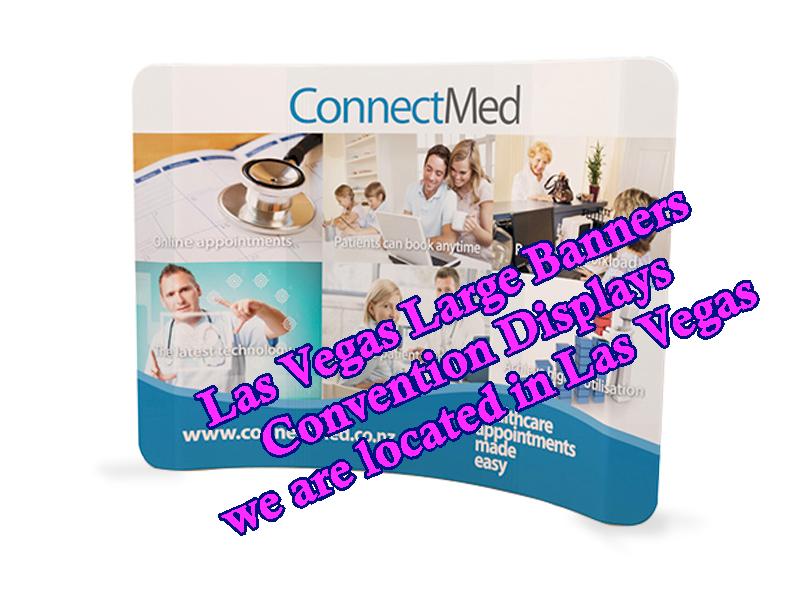 Vegas Backdrop 8ft Banner Stands Come In Other Sizes
So these 8ft backdrop signs can be ordered in the curve or straight versions. All the banner stands come with a carrying case and fabric print. ( all hardware included as well ) The banner stands are easy to set up and can be done so without expensive union labor. So it takes only about 10 minutes to set up a tradeshow 8ft backdrop display.
The backdrop displays also come in other popular sizes. So they come in the 6ft backdrop displays, 10ft backdrop displays and 20 ft backdrop displays. The turnaround time after ordering is 3-4 days. So our local Las Vegas sign company will have additional information on these great trade show signs.