Tradeshow signs printing Vegas will get you those trade show signs Vegas printed fast and cheap. There are many trade shows held in Las Vegas every year. These trade shows attract businesses from all over the world to display their products. So the people come to these vents in Vegas by the millions. They fill up the hotel rooms and restaurants and have a huge impact on the Las Vegas economy. Many trade show banners, trade show signs and backdrop display banners are needed for these events.
There are many different types of trade show signs. The foam poster board signs are very popular. As well as the poster printing and retractable banner stand signs. The foam board signs can be made in many different sizes. So the vendors prefer to have the foam core signs made locally to save money on expensive shipping. Also the fact that the foam signs often end up getting damaged while being shipped to Vegas.
The poster signs are display signs that are cheap and easy to make. The Vegas poster signs are printed on a 8 mil poster paper. So it is like a business card thickness. The retractable banner stands are very popular. These compact signs are easy to set up and can be used multiple times. Also the trade show banner stands are self standing. So they are stand alone signs.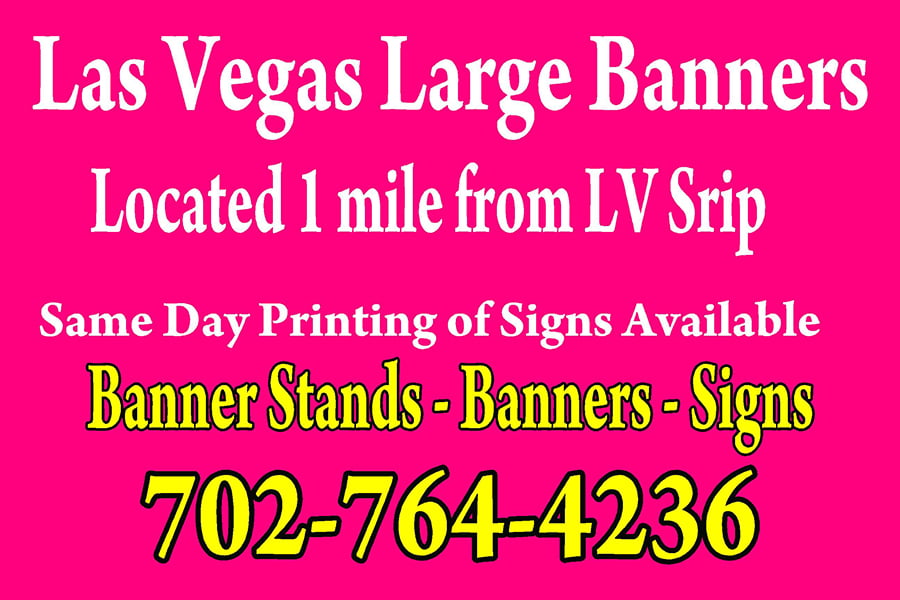 Tradeshow Signs Printing Vegas Can Be Made Quickly
Same day trade show signs are possible in Las Vegas. So simply Google a Las Vegas trade show sign shop who offers same day signs. These sign shops are usually near the convention venues. So the reason being is that you can pick up your signs fast. Or have them delivered to you quickly.
Las Vegas businesses wish you success and prosperity at your trade show.