Trade show signage Las Vegas will lead you to getting your Las Vegas tradeshow banners and signs. Every year there are many events and shows held in Las Vegas. Las Vegas is known as the king of trade shows and conventions. So hundreds of companies attend these events to show case their newest product lines and establish business ties. So this attracts millions of interested people from around the globe to attend these events. The trade shows and conventions need many signs and banners for these events to help promote products.
Foam board signs and backdrop banner displays are very popular at these events. Las Vegas banner stands are also very popular at the events and shows. So these banner stands are portable which allows them to be moved around. The most popular banner stand is the 33 x 78 retractable banner stand that sells for around $125.00 The banner stand has about 17 square feet of printable space. The banner stand printing allows for a full color print and you can have pictures and images printed on the banner. So full color print means you can have as many colors on the sign graphic as you like.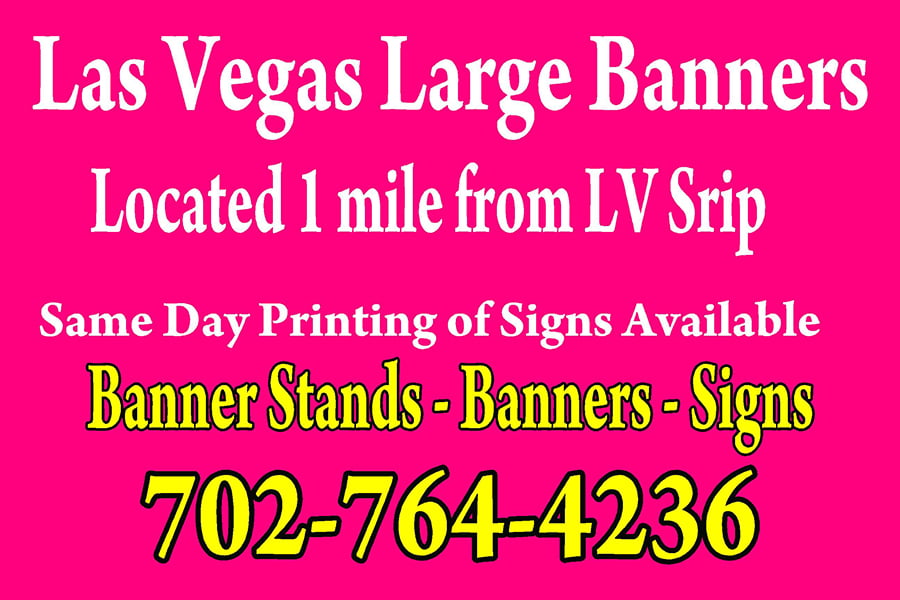 There Are Many Types of Trade Show Signage Las Vegas Available.
Tradeshow backdrop displays are an excellent sign for trade shows. These backdrop signs are placed in the back of display booths so people can see as they walk by. The backdrop signs come in the 8ft tradeshow signs and the 10ft tradeshow signs. These backdrop display signs are easy to set up. You can walk right into an event center and set them up yourself. So no expensive union labor is needed for set up.
Check with your local Las Vegas sign company about these tradeshow signs. They will make a very good impression on your clients.