Trade show banners are being used a lot at the many trade shows and conventions held in Southern Nevada. Vegas banners are considered inexpensive signs that can be used for a few days at the vents and then simply thrown away. So the vendors and companies will hang the banners themselves. As it is easy to hang a vinyl banner. The Las Vegas banners come with grommets to make it easy to display.
The trade shows and conventions are big business in Las Vegas. There are hundreds of these events held in Vegas every year. So they attract thousands of vendors and companies from around the world. Who display their goods and services at these events. So these events bring millions of people to Vegas to see the latest innovations and products.
Many trade show backdrop banners are used at these events. These backdrop banner signs fit in the back of the trade show display booths. So they are part of the trade show display signs all companies use at these shows. These backdrop banners are very popular. So the two most common size background banners are the
. These banners can be finished with pole pockets or grommets. A large adjustable banner stand is used to display.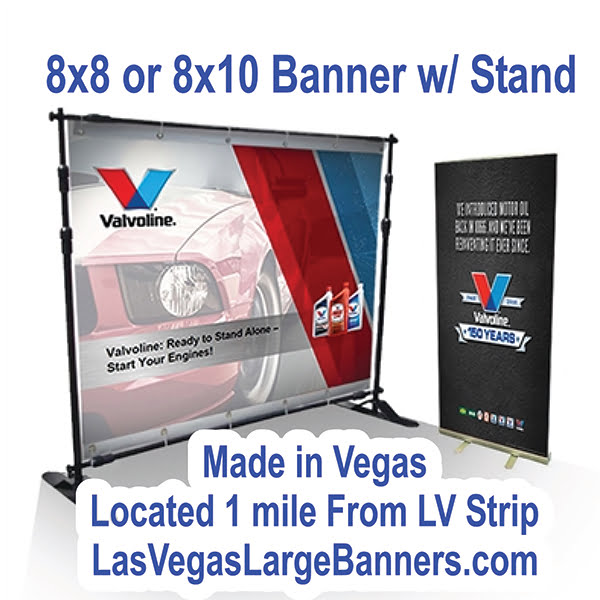 Trade Show Banners Are Not Expensive
Vegas trade show banners are cheap in price. The cost of Las Vegas banner printing is about $3.00 a square foot. The banners can be printed pretty fast as well. So modern sign printers print faster than ever before. So the banners after printing are hemmed on the perimeter for additional strength and grommets are added every two feet.
Trade show fabric banners can also be printed on a polyester material. These wrinkle free banners are great for multiple use. As the fabric banners can be machined wash and look great for every event.